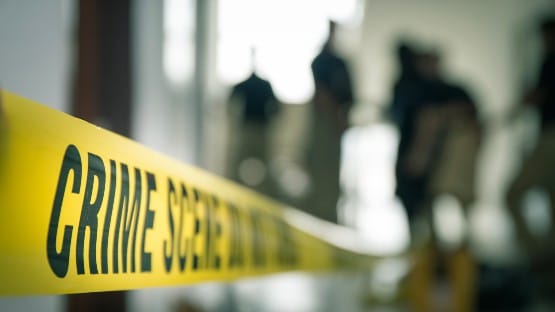 A 46-year-old man faces a misdemeanor charge after an incident on Thursday in which it was originally thought that there was a man on the grounds of Shenandoah Elementary School in Page County with a gun.
Page County Sheriff Chad Cubbage told reporters Thursday afternoon that Thomas Benjamin Loving, 46, has been charged with a misdemeanor count of carrying a knife on school grounds.
Emergency protocols were enacted at around 10:30 a.m. Thursday in response to a report that there was a man with a gun on his side standing across from the school. Staff, no doubt edgy in the wake of a school shooting earlier this week in Nashville that killed six, put the school on lockdown and called 911.
At the direction of law enforcement, students were then removed from classrooms and taken to the school's auditorium. From the auditorium, students were transported to a site off campus and released to their parents and guardians
As law enforcement conducted a sweep of the building, an individual matching the description of the suspect was found, questioned and detained. Through additional investigation, it was determined that at no time was a gun present or on school property.
What initially appeared to be a holster was actually a knife sheath on the individual's side.