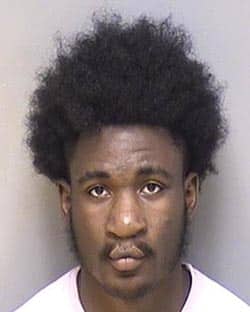 A 19-year-old Albemarle County resident has been taken into custody on charges related to Wednesday's shooting at Fashion Square Mall.
Jalontae Truriel Percer has been charged with two charges of shooting with the intent to maim, kill; and two charges of use of firearm in the commission of a felony.
Two shooting victims were treated at the University of Virginia Medical Center and have been released from the hospital. An injured dog also received veterinarian care related to the shooting and has also been released.
On Thursday, the Albemarle County Police Department executed a residential search warrant in the 900 block of Upper Brook Court in Albemarle County. While executing the search warrant, Percer was taken into custody. A firearm was recovered during the search of the residence.
The investigation is ongoing.
Anyone with information regarding this incident is asked to contact Detective Andrew Holmes with the Albemarle County Police Department's Criminal Investigations Division at at (434) 296-5807 or Crime Stoppers at (434) 977-4000.
Related story
Developing: Two shot at Fashion Square Mall, sent to hospital, police investigating