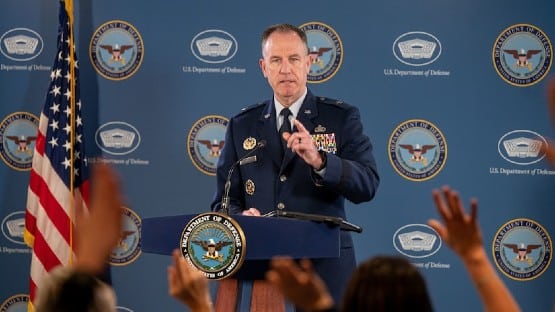 A U.S. fighter jet shot down a "high-altitude object" the size of a small car off the Northern coast of Alaska on Thursday, and the military has begun recovery operations.
The Pentagon said today that the object does not resemble in any way the Chinese spy balloon shot down last week off the coast of South Carolina.
Two F-22s flying out of Joint Base Elmendorf in Alaska, took down the object, according to a statement from the Department of Defense.
The North American Aerospace Defense Command had detected the object on Thursday using ground radar and sent aircraft to identify the object.
The pilots ascertained that the object was unmanned.
The military determined that the object, which was flying at an altitude of 40,000 feet, posed a reasonable threat to the safety of civilian flight," Pentagon Press Secretary Air Force Brig. Gen. Pat Ryder said.
Civilian airliners typically fly between 40,000 and 45,000 feet.
President Biden ordered Northern Command to shoot down the object, Ryder said.