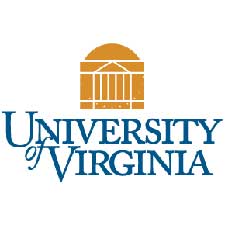 Two faculty members are the first from the University of Virginia to be named fellows of the National Academy of Inventors, an accolade created in 2010 to recognize those who invent or facilitate significant patents issued by the United States Patent and Trademark Office.
Thomas C. Skalak, the vice president for research and a professor of biomedical engineering at UVA, and John C. Herr, a professor of cell biology, biomedical engineering, urology and obstetrics and gynecology in the School of Medicine, joined 168 other distinguished inventors from prominent research institutions of higher education, governmental agencies and nonprofit organizations in the 2014 class of NAI Fellows. They bring the total number to 414 – among them, 16 who have received the U.S. National Medal of Technology and Innovation, 10 recipients of the U.S. National Medal of Science and 21 Nobel laureates.
"It is a great honor to be inducted as a fellow of NAI," Skalak said. "NAI fellows have been the foundation of our nation's innovation enterprise through their creativity in moving new knowledge to societal benefit, in the form of inventions that meet real needs for all of us. Winning the future of America depends on our collective ability to create truly new value through inventiveness."
According to NAI, the accolade is a "high professional distinction accorded to academic inventors who have demonstrated a prolific spirit of innovation in creating or facilitating outstanding inventions that have made a tangible impact on quality of life, economic development, and the welfare of society." Fellows are nominated by colleagues and must meet strict eligibility criteria. The names and institutions of all NAI Fellows are on permanent display at the U.S. Patent and Trademark Office.
"Recognition as an NAI fellow stems from collaborative efforts over many years with teams of enquiring and dedicated individuals who worked with me to discover previously unknown genes and proteins involved in reproduction, particularly fertilization," Herr said. "The NAI recognition is also founded on diligent efforts of senior managers in U.Va. spin-out ventures whose work ensured that U.Va. ideas and discoveries achieved capitalization, fda clearance, entered into the marketplace and became commercial successes."
Appointed vice president for research in 2008, Skalak has worked to create pan-University initiatives on topics spanning from sustainability and clean energy to innovation and entrepreneurship. He launched OpenGrounds, an initiative that brings faculty, students and University partners together across disciplines; he took the lead in creating the U.Va. Venture Summit, a gathering of top-tier venture capitalists from across the nation who come together to explore new trends and emerging fields; and he manages the U.Va. Entrepreneurship Cup, a University-wide student business concept competition.
He was the founding investigator of the U.Va.-Coulter Foundation Translational Research Partnership, which brought a $20 million endowment to fund biomedical research and commercialization. Skalak chaired the Department of Biomedical Engineering for seven years before being appointed to his current post. He is a past president of both the Biomedical Engineering Society and the American Institute for Medical and Biological Engineering, representing more than 60,000 professionals in the field. In 2013, he was a member of President Obama's White House "Lab-to-Market" Advisory Group
Herr founded U.Va.'s Center for Research in Contraception and Reproductive Health and serves as the faculty director of the Lymphocyte Culture Center, where monoclonal antibodies are made. He holds 26 issued patents and has many additional pending patents.
Herr was named U.Va.'s Inventor of the Year in 1999, an award bestowed upon U.Va. students, faculty or staff members whose research has made an impact on society.
In 2000, Herr was named Virginia's Outstanding Scientist. His patent portfolio has focused on the discovery of "differentiation antigens of gametogenesis": protein molecules that are uniquely expressed in the sperm or the egg and are not found in other normal organs in the body. These sperm-and egg-specific proteins have found uses as targets for developing male and female contraceptives, in forensic science, as well as in cancer therapy.
Herr's interest in technology commercialization has made him a serial entrepreneur: he has started four biotechnology companies: Humagen, centered on male reproduction and in vitro fertilization; ContraVac, maker of SpermCheck, a home sperm count test that is now available at pharmacies nationwide; Neoantigenics, a company focused on the development of oncology theranostics products; and OVASTASIS, a company developing a non-steroidal female contraceptive.
NAI fellows will receive a trophy and a rosette pin in honor of the accomplishments and will be officially inducted into the academy March 20 during the academy's annual conference at the California Institute of Technology.