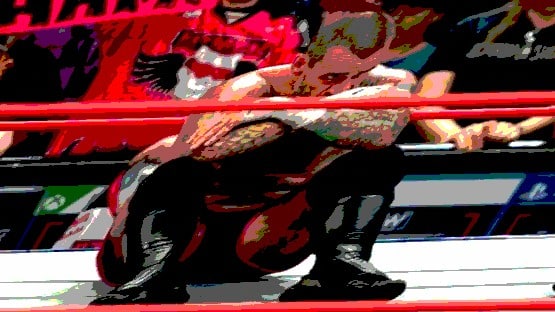 So, we're to believe that Tony Khan feared for his life during the CM Punk-Jack Perry scuffle backstage at "All In" last week, and not only still sent Punk out to wrestle Samoa Joe in the first match on the main card of the biggest show in AEW history, he had Punk win the match.
Something isn't adding up here.
Is Khan really that short-sighted, that he put a guy over that he would have had to have known he was going to be firing, if the incident with Punk was as bad as Khan let on?
That's not actually all that difficult to believe; Khan's booking is not known for its basis in logic.
Another thing that isn't adding up: why it took Khan six days to decide to fire Punk.
It's possible that he made the call to do that a lot sooner and held off on the advice of lawyers, who clearly had a lot to do with drafting the carefully worded statement attributed to Khan announcing the firing that was released Saturday afternoon.
Which was, in short order, completely undone when Khan ad-libbed on camera at the "Collision" show Saturday evening the line about fearing for his life.
The statement noted that Punk had been fired "for cause," leaving the implication that whatever the terms of the deal were in terms of length and pay, Khan isn't going to honor the deal with any kind of financial settlement.
Punk is, almost certainly, going to want to litigate that, and now he has something else to litigate – the damaging statement from Khan's own lips about feeling that his life was in danger.
It's hard to imagine that what happened in the incident in London got anywhere near the level of anybody's life being in danger, and from reports, there were numerous witnesses and perhaps even cameras rolling.
Unless Punk put Khan in a rear naked choke or borrowed a screwdriver from Don Callis and lunged at Khan with it, you can bet that Punk is going to be able to pursue a defamation claim.
So, we have a potential defamation suit, another suit for breach of contract, on the legal front.
And then on the business side, AEW is now without its only real marketable mainstream star.
All of this as Khan should be at the least prepping for negotiations on his next TV deal, with the viewer numbers for "Dynamite" and "Collision" having plateaued at under a million per, and the one chance at momentum coming out of the huge live audience for "All In" having been squandered.
And now lapsed fans have even less reason to want to tune in, because Khan and his indie-rific gang can't get out of its own way.