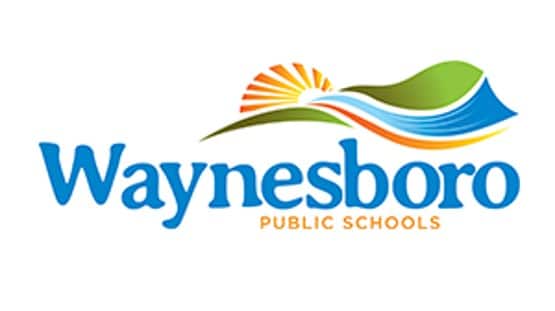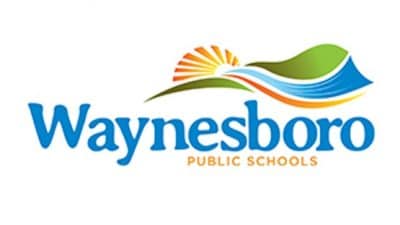 After Waynesboro Schools Superintendent Dr. Jeff Cassell formally presented the 2023-2024 budget to the school board at its regular February meeting, it was necessary to cut nearly $2 million in expenditures to balance the budget.
"I spent a fair amount of time talking about what an unusual budget year this has been, and it continues to be an unusual budget year and a frustrating budget year," Cassell said at Tuesday's regular meeting.
Waynesboro School Board approved Cassell's proposed revenue budget for next school year.
Gov. Glenn Youngkin's proposed budget for the Commonwealth includes nearly $25.3 million for Waynesboro Schools, the House's budget has nearly $25.1 million earmarked for the River City and the Senate proposed more than $27 million. The Commonwealth's 2024 budget has not yet been approved.
Cassell said he and staff have estimated Waynesboro School's budget with the Governor's proposed budget in mind.
"As you can see, that provides a little more state revenue than the House budget," Cassell said.
Although, Cassell said he would prefer if the River City's allocation were in the middle of a $2 million difference of budgets.
"It's not the most conservative, but we feel that with any compromise it's going to be a pretty safe number to use," Cassell said of the Governor's proposed budget for Waynesboro Schools, which includes a 5 percent raise for teachers.
Balancing the school system's budget and cutting approximately $1 million in expenditures requires the reduction of six elementary school teaching positions, six secondary teaching positions, two division-wide positions and several part-time positions. These staff reductions, according to Cassell, can be made through retirements and resignations which the school system is already aware will happen at the end of the 2022-2023 school year.
"And they way that we're able to do that is increasing class sizes at all the schools," Cassell said.
The school system's revenue of $48,680,529 has not changed from the budget Cassell presented in February. With the planned staff reductions, revenue will be $49,692,976, still approximately $1 million unbalanced.
The school system must submit a budget proposal to Waynesboro City Council by the fourth Monday in March.
"It doesn't require that we submit a balanced budget, but it is expected that we submit a balanced budget," Cassell said.
He said that the city's proposed funding for next school year, $18,820,094, is $1.4 million more than the current school year, and therefore adequate. The school system cannot request more funding from Waynesboro.
More staff positions must be reduced.
"We will need to adopt an amended budget after the [Virginia] General Assembly passes a budget," Cassell said.
Ideas for reducing staff include cutting elementary school teachers and creating larger classes per teacher, cutting specialist positions and "programs or subjects that we might be able to eliminate" at the high school, such as elective courses.
"There's not a good solution to this, whatever it is. We're going to try to do this in a way that does not harm instruction," Cassell said.
If the school system can get more funding, even $1 million more, from the state, staff reductions will not be necessary.
School board member Debra Freeman-Belle asked about average class size in Waynesboro Schools. Cassell said that some classes in the elementary schools have less than 15 students. Classes will not be larger than pre-pandemic classes if staff reductions are necessary.
"We don't have enough vacancies at this point to get another $1 million [cut in the proposed budget]," Cassell said.
However, he pointed out that it is only March, and the school system could receive more retirements and resignations before the end of the school year. Cassell does not see lay-offs happening, but staff reductions done through attrition.
"I know you're going to do what's best for the kids, and I thank you," School board member Amber Lipscomb said.
Cassell said everyone should be optimistic that the school system receives another $1 million in funding.
In his monthly report, Assistant Superintendent Dr. Ryan Barber spoke of hiring two new teachers for 2023-2024. He said positions are examined before hiring is done and the school system is not on a hiring freeze.
"We're being judicious," Barber said.
Waynesboro School Board will meet again at Waynesboro High School on Tuesday, April 11, 2023, at 4 p.m.