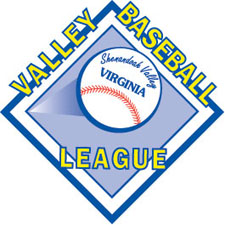 Staunton first baseman Gunnar McNeill was voted the Valley League Most Valuable Player in a vote of league administrators and media. McNeill was joined by Front Royal's Jake Harper as the Pitcher of the Year.
McNeill and Harper were two of 32 players voted to the All-Valley League teams, including 16 on the First Team and 16 on the Second Team.  There were no unanimous selections, and only one player receiving votes on all ballots: first team starting pitcher Mike Vinson of Strasburg.
Front Royal led all teams with seven players (six to the first team and one to the second team). Strasburg, Harrisonburg, and Staunton each put four players on the teams, with Waynesboro, Winchester and Charles Town adding three each. Covington had two selections, and New Market and Aldie one each.
McNeill led the Valley League with a .402 batting average in 42 games played. In 169 at-bats, he collected 68 hits, 16 doubles, six home runs, and 50 RBIs. The infielder from Florida International University added 28 runs, 22 walks, and 6 steals. In addition to finishing first in batting average, he led the league in RBIs (50), slugging percentage (.604) and hits (68), and finished second in doubles (16) and fifth in on-base percentage (.469). He helped the Braves to a 25-18 record and the No. 4 seed for the VBL playoffs (the Braves were knocked out in the quarterfinals by Charles Town).
In 10 appearances, including nine starts, Harper went 5-0 with a 2.22 ERA in 52.2 innings pitched. The left-hander from St. Joseph's College struck out 46 and walked just 11 while limiting opponents to 42 hits and 14 earned runs. He led the league in strikeouts (47) and wins (5), and was ranked among the top regular starters in the league in ERA. He helped the Cardinals to a record of 26-17 and a third seed leading into the playoffs (Front Royal lost their quarterfinals series 2-1 to Strasburg).
2014 Valley League Most Valuable Player: Gunnar McNeill, Staunton
2013 Valley League Pitcher of the Year: Jake Harper, Front Royal
2014 All-Valley League First Team
C – Anthony Payne, Strasburg (West Virginia State)
1B –Gunnar McNeill, Staunton (Florida International University)
2B –Josè Carrera, Covington (Manhattan College)
3B –Hunter Newman, Front Royal (Trevecca Nazarene University)
SS – Blake Edwards, Covington (Columbus State)
OF – Joey Rodriguez, Staunton (Wake Forest)
OF –Cole Gruber, Waynesboro (University of Nebraska, Omaha)
OF –Nick Sinay, Front Royal (University of Buffalo)
DH – Andrew Yacyk, Charles Town (Liberty)
UT – Shell McCain, Front Royal (Tennessee Wesleyan)
SP – Jeff Schank, Waynesboro (Butler)
SP –Mike Vinson, Strasburg (Florida)
SP – Keegan Long, Front Royal (St. Joseph's College)
SP – Jake Harper, Front Royal (St. Joseph's College)
RP – Kevin Becker-Menditto, Front Royal (Alvernia)
RP – Logan Onda, Harrisonburg (University of Texas San Antonio)
2014 All-Valley League Second Team
C – Spencer Wolfe, Front Royal (Shepherd College)
1B – Jerry Downs, Winchester (St. Thomas)
2B – Thomas Smith, Harrisonburg (Georgia Tech)
3B – Matt Rose, Harrisonburg (Georgia State)
SS – Mike Marcinko, Waynesboro (Shippensburg)
OF – Eric Kalbfleisch, Harrisonburg (UNC Greensboro)
OF –Justin Harris, Charles Town (Emporia State)
OF – Hunter Thomas, Staunton (Georgia Southern)
DH – Joe Chittester, New Market (University of Pittsburgh Bradford)
UT – Alex Mata, Winchester (St. Leo)
SP – Blake Ream, Staunton (Christopher Newport)
SP – Brock Hunter, Strasburg (Coastal Carolina)
SP –Austin Stephens, Charles Town (South Alabama)
SP – Humberto Delatorre, Aldie (University of South Carolina Beaufort)
RP – Lucas Mould, Winchester (University of Alabama Huntsville)
RP – Sean Stephenson, Strasburg (Millersville)
The Valley League plays a 44-game season in the Shenandoah Valley of Virginia. The wooden-bat collegiate summer league, which dates from 1897, is sanctioned by the NCAA, funded in part by a grant with Major League Baseball, and affiliated with the National Alliance of College Summer Baseball.
Valley League has produced well over 1,000 professional baseball players. Last year, 27 Valley League alumni were playing in the Major Leagues. In the 2014 MLB Draft, 48 former players, including one current player, were drafted.