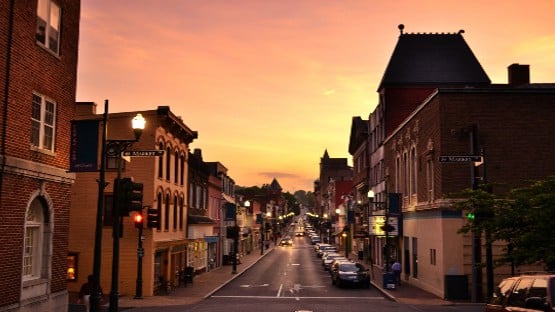 Staunton City Council cast its lot behind an 89-cent property tax rate Thursday night, the latest signal of the shift in political winds in the Queen City.
Newly elected City Council member Alice Woods was the swing vote. After Woods had presented a compromise tax rate set at 87 cents last week, Woods proposed the 89-cent rate at Thursday's City Council meeting, saying she wanted to make sure the issues that she ran on in her campaign, including revitalization of the city's West End and the historic African-American community, "are getting the funding they need."
Woods was joined in the 4-3 majority supporting the 89-cent tax rate by two other City Council members elected in November, Brad Arrowood and Michele Edwards, and Terry Holmes, who was appointed in February to fill out one year of the two years remaining in the term of former mayor Andrea Oakes, who stepped down in January.
Oakes had led the surprise Republican takeover of the traditionally Democratic City Council in the 2020 city elections, which were a clean sweep for the far right faction, which then ran roughshod over city government for the better part of the next two years, most notably forcing out the city manager, Steve Rosenberg.
Arrowood, Edwards and Woods, all center-left candidates, swept the 2022 elections, seeming to portend another two years of contentiousness, and 4-3 votes.
The resignation of Oakes, who has not stated publicly why she stepped down, after serving on City Council since 2008, opened up her seat for the appointment of Holmes, a center-left pol who had served for eight years on City Council before deciding against running for a third four-year term last year.
The seat held by Holmes will come up for a special election on Nov. 7 to fill out the final full year of Oakes' term, and you can bet that Thursday's tax-rate vote will be a central focus for the Republican side.
Steve Claffey, who succeeded Oakes as mayor after her resignation, said last night that the 89-cent rate is "the wrong way to go. I think we are making a mistake."
The four seats won by the Republicans in 2020 then come up for re-election in the 2024 cycle.
That 2024 cycle had looked to be the market correction from 2020, an election held against the backdrop of the beginning of the COVID pandemic.
The political market in Staunton may already be in correction, as it turns out.