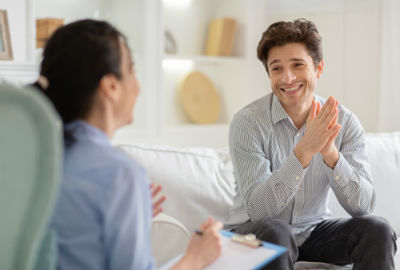 A state-of-the-art facility in Southwest Virginia is one step closer to reality after the state of Virginia stepped in to fill a funding gap through a loan from the Virginia Small Business Financing Authority. The VSBFA approved a $2 million loan from the Economic Development Loan Fund.
The Wildwood Recovery Center will allow for simultaneous treatment of up to 96 individuals, utilizing two 7,000-square foot administrative buildings and six 1,900-square foot dormitories.
"The Wildwood Center will greatly impact those struggling with the battle of addiction while jumpstarting the economy in Southwest Virginia. This newfound resource will heal families and create dozens of new jobs," said Caren Merrick, Secretary of Commerce and Trade. "Projects like this one truly support the heart of our mission and aspirations for Virginia communities."
VSBFA's funding for this project was critical to fill the gap in financing that facilitated the project's overall approval to move forward. VSBFA considers the Wildwood Recovery Center to be a crucial project, expected to have substantial impact to both the economy and quality of life for individuals and families struggling to survive the disease of addiction. Not only will this project serve those struggling with addiction, but it is also expected to create 52 new full-time jobs.
"The Virginia Small Business Financing Authority was privileged to provide a portion of the financing for Dickenson County's first long-term, inpatient addiction treatment facility. By creating new, higher-paying jobs in Virginia and establishing a healing path forward for families suffering from the chronic disease of addiction, this project could not have been a better mission fit for VSBFA," said Linda Tackett, Regional Lending Manager for the Virginia Small Business Financing Authority.
A $4 million loan awarded by the Virginia Coalfield Economic Development Authority will also contribute to the overall funding, in addition to backing from the Dickenson County Board of Supervisors, Town of Clintwood and other county entities.
"Comprehensive treatment services should be readily accessible to all Virginians. I am pleased to see that this need is being fulfilled in the Southwestern part of the state. This new facility will provide necessary treatments for Virginians for years to come," said Governor Glenn Youngkin.
Near the Town of Clintwood, this facility will be located at 230 Chip Mill Road on a portion of the parcel purchased by the Dickenson County Industrial Development Authority in 2021.
With the final required funding being fulfilled by VSBFA, construction for the center is now scheduled to begin.
"As the first center of its kind in Southwest Virginia, Wildwood Recovery Center will allow individuals to receive the right help they need, right now, as they start their path to recovery," said Virginia Secretary of Health and Human Resources John E. Littel.