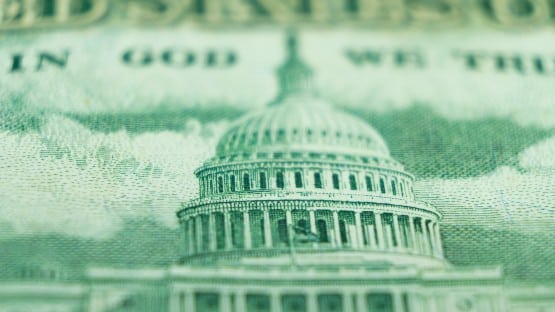 Republicans are big on defaulting on the national debt. One House Democrat thinks they should feel the pain in their pocketbook if they push us to the brink.
"As we quickly approach a default, Congress is failing to protect seniors, servicemembers, Veterans, and all Americans who would be impacted by a default. As such, I request that you prepare to withhold U.S. Member of Congress pay until Congress has lifted the debt ceiling," Seventh District Democrat Abigail Spanberger wrote in a letter the U.S. House's Office of the Chief Administrative Officer on Friday.
Spanberger plans to introduce legislation that would require the CAO to make this change in cases of looming U.S. default.
It won't see the light of day in the Republican-majority House, of course.
But the point will have been made.
"If the American people and the American economy are suffering as a result of congressional inaction, then members of Congress should not be rewarded with their pay," Spanberger wrote. "At this moment, hyper-partisanship in Congress is jeopardizing the economic strength and security of our country, the stability of global markets, and the world's faith in the credit of the United States of America."