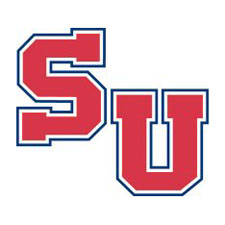 Shenandoah University Head Men's Basketball Coach Rob Pryor announced Friday that lead assistant Allen Corbin has resigned his position.
Corbin, who has been Pryor's top assistant since the latter took over as head coach for the 2011-12 season, is leaving to become a coach at the IMG Academy in Bradenton, Florida.
Corbin was the lead recruiter for the Hornets in the past three seasons, a time frame in which the roster doubled in size.
SU expects 23 players at the first day of practice on October 15.
"I want to thank Allen for everything he has done for the program in the past three years," Pryor said. "He did an outstanding job in all aspects of the job – not just on-the-floor coaching, but recruiting and the administrative tasks as well.
"I wish him well in his new position. This is a great move for Allen and his family."
Pryor added that a national search will be conducted for Corbin's replacement and he hopes to fill the position as soon as possible.
Shenandoah opens its 2014-15 season on November 15 versus Cazenovia (N.Y.) in the opening round of the BB&T Tip-Off Classic.
###