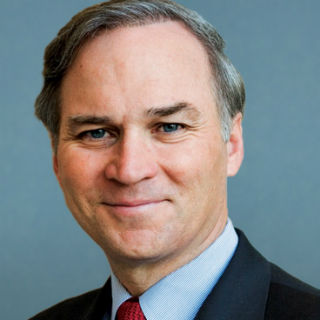 Seven former Secretaries of the Navy have endorsed Congressman Randy Forbes in his campaign in the Second District. Representing some of the most brilliant minds on national security and most distinguished public servants, these individuals served in the Reagan and both Bush Administrations and include two World War II veterans.
Here is what they are saying about Congressman Forbes:
John Warner, Former Senate Armed Services Committee Chairman and Former Secretary of the Navy: "Looking back on my good fortune of serving Virginia for 30 years in the U.S. Senate, I can attest to how longevity of service and experience can directly benefit a Member's constituents and the whole of their state. When I was elected to Congress in 1979, I inherited the legacy of Virginia members of Congress both Democrat and Republican who had labored long and hard to maintain Virginia's position among the top 5 states in America providing for the needs of the men and women of the Armed Forces and maintaining the viability of Virginia's extensive defense industrial base. Virginia has continued to hold this status, particularly in the Tidewater region where Congressman Forbes has so diligently and conscientiously fought to maintain America's strong defense, in the face of an ever increasing, dangerous and complex world situation. I am privileged to join my distinguished former colleagues in the Department of Defense in recognizing Forbes' strong leadership and accomplishments in the cause of freedom and his continuing opportunity through seniority and hard work to take on greater leadership positions in the House of Representatives Armed Services Committee."
John Lehman, Former Secretary of the Navy: "Randy Forbes is the strongest voice imaginable for the national asset that is the Hampton Roads defense industrial base. From aircraft carriers to Virginia class submarines to the next generation of technologies, Forbes is a fierce champion for the platforms that keep our Navy strong and our country safe. His voice in Congress is critical in these dangerous times."
Gordon England, Former Deputy Secretary of Defense and Former Secretary of the Navy: "Randy Forbes is, hands down, the leading voice in Congress for a strong U.S. Navy. His leadership stopped the Administration from taking an aircraft carrier out of the fleet and moving us further down the road of naval decline. In these difficult times, Hampton Roads needs an advocate like Congressman Forbes."

Sean O'Keefe, Former Secretary of the Navy: "The nation is faced with growing threats and a shrinking military. Now more than ever, we need strong advocates in Congress with a well-informed view of national security challenges.  At a time of dwindling expertise in Congress on such matters, Americans – and Virginians in particular – are most fortunate that Congressman Randy Forbes has dedicated his time, talent and attention to matters of critical national security and the important role of our naval forces. We need his leadership which is absolutely essential to the future of the United States military."
William Ball, Former Secretary of the Navy: "Randy Forbes is needed in the Congress now more than ever. Our uniformed men and women, past and present, know of the enormous value of his support for a strong defense and for our veterans. His is a powerful voice on behalf of all Virginians, and we need to keep it that way."

Donald Winter, Former Secretary of the Navy: "At this time of diverse challenges to our national security, it is essential that the US Congress be populated by members who understand the full implications of the defense policy and budget issues in front of them. Congressman Forbes is one of a few members who has that understanding and has been willing to dedicate himself to providing for our armed forces and protecting the interests of those who serve. Hampton Roads could not ask for a more vigorous champion in Congress than Randy Forbes."
Congressman Forbes also received the endorsement of J. William Middendof II, Former Secretary of the Navy.
Forbes is one of the most senior members of the House Armed Services Committee and Chairs the Subcommittee that oversees Navy, Marine Corps, and Air Force programs that represent a major lifeblood of the Hampton Roads economy. He is one of the few individuals to have been awarded the highest civilian honors by both the U.S. Army and U.S. Navy for his work on behalf of the military. He has also been awarded the Virginia Council of Chapters of the Military Officers Association of America "Legislator of the Year" Award, AMVETS Silver Helmet Award, and ROA President's Award for his steadfast defense of our veterans and servicemembers.
Congressman Forbes has also been endorsed by more than 110 of the region's top executives and most influential business leaders, as well as over 30 elected government officials across the Second District at the local, state, and national levels, including Congressman Scott Rigell (VA02) and Congressman Rob Wittman (VA01).