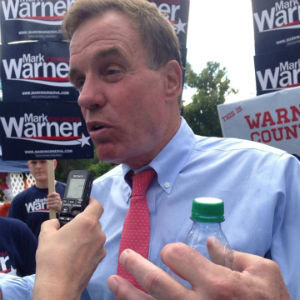 Today, the United States Senate unanimously approved legislation to reauthorize and extend a grant program that provides lifesaving bulletproof vests to local law enforcement. Last year, the Bulletproof Vest Partnership Grant Program helped 85 Virginia law enforcement agencies purchase 1519 protective vests for their officers.
"After a long delay, I am glad that the Senate has finally passed this bipartisan legislation to provide our law enforcement officers with lifesaving bulletproof vests and body armor," said U.S. Sen. Mark Warner (D-VA). "I now urge our colleagues in the House of Representatives to take up and pass this important bill to protect law enforcement officers right away."
Since 1999, the grant program has helped 13,000 state and local law enforcement agencies throughout the country purchase more than one million protective vests for their officers. According to the Government Accountability Office, the lives of approximately 3000 law enforcement officers have been saved by body armor since 1987.
Yesterday, Sen. Warner joined 16 colleagues in urging full funding for the Byrne Justice Assistance Grant program, which provides federal funds to local police departments to purchase innovative equipment and technology such as police body cameras.