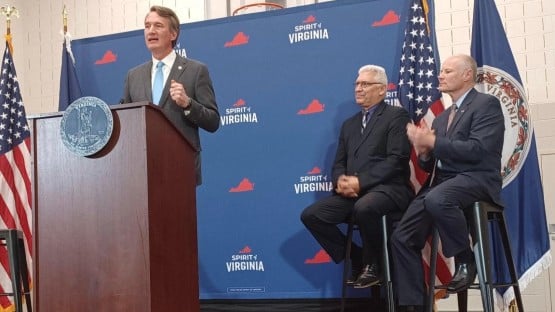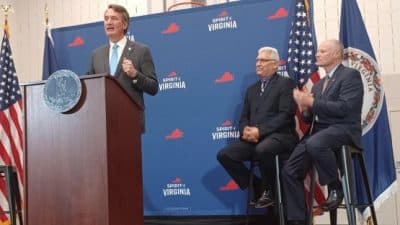 Good News & Jail and Prison Ministry is the largest supplier of chaplains for jails and prisons in the world.
The organization jumpstarts its annual Second Chance Day on April 20 with a financial donation from Virginia Gov. Glenn Youngkin, who contributes 25 percent of his salary each quarter to a nonprofit in the Commonwealth.
Youngkin and First Lady Suzanne S. Youngkin presented a check on March 31 at the Prince William-Manassas Regional Adult Detention Center. The Governor chose the faith-based organization because of the way it exemplifies "the heart and spirit" of Virginia by providing hope, resources and transformational opportunities to incarcerated Virginians.
"On the eve of Second Chance Month, Glenn and I laud the life-changing mission of Good News Jail & Prison Ministry," First Lady Suzanne S. Youngkin said. "We firmly believe that every Virginian deserves an opportunity to flourish and we are grateful for this opportunity to support great and Godly works."
The donation will further strengthen the work of the organization worldwide.
"We thank Gov. Youngkin for his generous support of the work of our chaplains," Good News President Jon Evans said. "His support will further help our chaplains to see incarcerated citizens return to their communities with a transformed perspective and a second chance."
More than 11 million individuals are incarcerated in the world. Second Chance Day celebrates the opportunity God gives everyone to begin a new life. The organization's goal that day is to raise $150,000. Chaplains serve as the religious program coordinator for prison facilities, and are also responsible for pastoral care, facilitation and accommodation of religious requests, coordination of clergy visits, and a host of other personal ministry activities.
Chaplains also recruit, train, and coordinate religious volunteer activities.
Good News chaplains serve more than 15 facilities in Virginia with more than 500 hours of volunteer time provided by churches and the community every week.
Founded in 1961, Good News Jail & Prison Ministry provides chaplains in 22 states of the U.S. and 21 foreign countries. Three hundred chaplains and staff minister in 350 facilities to more than 400,000 incarcerated men, women and youth.