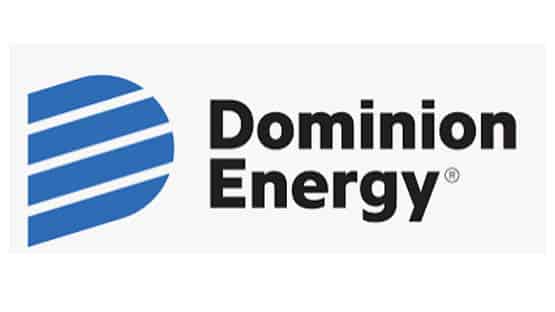 The Virginia State Corporation Commission is offering time for members of the public to offer input on an application by Dominion Energy Virginia to revise its fuel rate effective July 1.
The fuel rate is the portion of the electric bill that pays for the fuel used to generate electricity and costs associated with power purchased by the utility company to serve its customers.
Dominion proposes the implementation of only the current period factor rate of 2.8587 cents per kilowatt hour (¢/kWh) on an interim basis that would result in a 0.679 ¢/kWh decrease to the fuel factor rate.
For a residential customer using 1,000 kWh per month, this represents a decrease of $6.79 per month beginning July 1.
Because the hearing on this matter will occur afger July 1 – the beginning of the company's rate year – Dominion's current period factor rate of 2.8587 ¢/kWh shall be placed into effect on an interim basis for usage on and after July 1.
The SCC has scheduled a public witness session to begin at 10 a.m. on Sept. 5. Public witnesses intending to provide oral testimony must pre-register with the SCC by 5 p.m. on Aug. 29.
The hearing will be webcast at scc.virginia.gov/pages/Webcasting.
Public witnesses wishing to provide oral testimony may pre-register in one of three ways:
Completing a public witness form for case number PUR-2023-00067 on the SCC's website at virginia.gov/pages/Webcasting
E-mailing the same form (PDF version on the same website as above) to 

[email protected]

Calling the SCC at 804-371-9141 during normal business hours (8:15 a.m. – 5 p.m.) and providing your name and the phone number you wish the Commission to call to reach you during the hearing
A public evidentiary hearing will follow the public witness hearing at 10 a.m. on Sept. 6, in the SCC's second floor courtroom at 1300 E. Main St. in Richmond to receive testimony and evidence from the company, any respondents and the SCC staff.
For those who prefer, there is also an opportunity to provide comments in writing on the Dominion application. Written comments may be submitted through the SCC's website by Aug. 29, at scc.virginia.gov/casecomments/Submit-Public-Comments.
Simply go to the SCC website, select "Cases" and then "Submit Public Comments," and scroll down to case number PUR-2023-00067. Then click SUBMIT COMMENTS.
Comments can also be submitted by U.S. mail to the Clerk of the State Corporation Commission, c/o Document Control Center, P.O. Box 2118, Richmond, Virginia 23218-2118. All comments must refer to case number PUR-2023-00067.