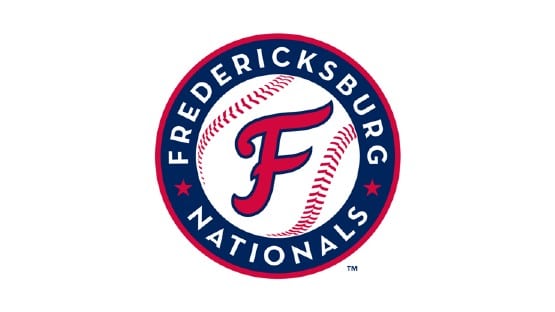 The Fredericksburg Nationals gave away a ninth-inning lead in a 4-3 defeat against the Salem Red Sox in a series opener on Tuesday.
Fredericksburg, the Low-A affiliate of the Washington Nationals, had the bats rolling early on, in support of Jake Bennett. Daylen Lile worked a walk and stole second base, then Cortland Lawson singled which put runners on the corners with no outs.
Brady House then attacked the first pitch he saw and ripped it into left field for an RBI double, giving the Freddies a 1-0 lead. Sammy Infante pushed that lead to 2-0 later in the inning with his fielder's choice ground out to score Lawson.
Two runs was plenty of cushion for Bennett, who turned in another dominant performance for the Nationals. He scattered five hits across six shutout innings of work, while punching out five and not walking a single batter. Paul Witt got the southpaw even more room to breathe, when Witt crushed a solo home run in the fourth inning.
The Nats got two shutout innings from Juan Abreu and Pedro Gonzalez to take a 3-0 lead into the bottom of the ninth, but Salem rallied against Miguel Gomez. Luis Ravelo picked up a single with one out, then Juan Chacon tripled to plate Ravelo and cut the lead to 3-1.
The very next batter Ahbram Liendo then launched a game-tying home run. Gomez stayed in the game and got a second out, before Enderso Lira doubled. Salem pinch-ran for Lira, before Roman Anthony delivered a walk-off hit into right field to give the Red Sox a dramatic 4-3 win.
Gomez took the loss, with Michael Valera picking up the win.
Jarlin Susana takes on Dalton Rogers in Game 2 on Wednesday, beginning at 7:05.