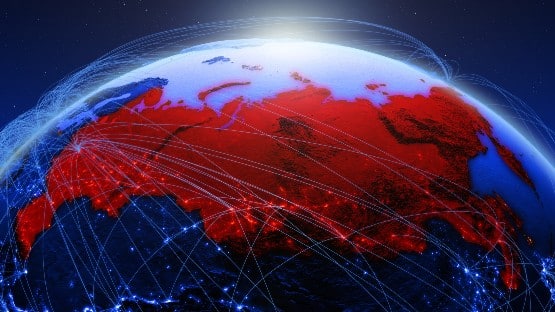 A U.S. military drone was struck in international airspace by a Russian Su-27 aircraft on Tuesday, and it wasn't an accident, according to the Pentagon.
"Several times before the collision, the Su-27s dumped fuel on, and flew in front of the MQ-9 in a reckless, environmentally unsound and unprofessional manner. This incident demonstrates a lack of competence in addition to being unsafe and unprofessional," U.S. Air Force Gen. James B. Hecker, commander, U.S. Air Forces Europe and Air Forces Africa, said in a statement today.
The drone, a U.S. Air Force intelligence, surveillance and reconnaissance MQ-9 unmanned aerial vehicle, sustained damage to its propeller, causing U.S. forces to bring it down into international waters of the Black Sea early this morning.
The MQ-9 aircraft was conducting routine operations in international airspace when it was intercepted and hit by a Russian aircraft, Hecker said.
"This incident follows a pattern of dangerous actions by Russian pilots while interacting with U.S. and allied aircraft over international airspace, including over the Black Sea. These aggressive actions by Russian aircrew are dangerous and could lead to miscalculation and unintended escalation," Hecker said.
The incident most likely caused damage to the Russian aircraft, although it was able to land, according to a Pentagon spokesperson.