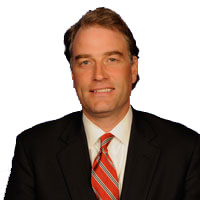 Earlier this week, Charlottesville was recognized as one of the nation's fastest growing markets for venture capital investment.  In the last five years, the amount of capital invested in the Charlottesville market has grown 157 percent.  This type of investment has profound impacts for the community, making it more attractive to other start-up companies and ultimately producing significant job growth.
Job creation remains one of my top priorities and is one of the five priorities House Republicans outlined in our agenda for the coming year.  Wasting no time, this week, the House of Representatives passed the Capital Markets Improvement Act, which would help increase small businesses' access to capital so they may better grow the economy and create jobs.
As Fifth District Virginians well know, small businesses are our most dynamic job creators, but far too often, the federal government stands in their way.  Nationwide, businesses with fewer than 20 employees spend 45 percent more than bigger businesses per employee in order to comply with federal regulations.  Think about that for a moment – our most dynamic job creators squander away significantly more money than large companies in order to comply with bureaucratic red tape.
The bipartisan legislative package we passed last week includes two bills I introduced: the Small Company Disclosure Simplification Act and the Streamlining Excessive and Costly Regulations Review Act.  These measures, and the others included in the Capital Markets Improvement Act, are important steps in removing burdensome regulation and enhancing access to our capital markets, so that small businesses in places like Charlottesville and localities across the Commonwealth can flourish.
The Small Company Disclosure Simplification Act is a commonsense solution that will ease the regulatory burden for smaller public companies and require the Securities and Exchange Commission (SEC) to perform a cost-benefit analysis on the regulations' impact on these companies.  This bill would streamline regulations for small public companies, removing disincentives for companies to access capital in the public markets and allowing them to grow more efficiently.
We worked with a number of Virginia companies to ensure this legislation would actually spur job creation.  John Williamson, the Chairman RGC Resources, Director of Optical Cable Corporation and Luna Innovations Incorporated, all of which are based out of Roanoke, was vital to this process.  Speaking about the legislation, he said, "I am delighted with the House passage of Congressman Hurt's bills.  The excessive regulation for small publicly traded companies has been a major operating cost while providing no benefit to shareholders or the public.  The now infamous and burdensome XBRL duplicative reporting requirement for all SEC reporting companies is an absolute waste of time and expense for smaller companies creating burdensome quarterly filings at the SEC which no one uses. Congressman Hurt is to be applauded for recognizing both the vast waste of time and talent and the impediment to smaller companies ability to raise capital and create jobs."
In a similar vein, the Streamlining Excessive and Costly Regulations Review Act requires the SEC to comprehensively review its major regulations every ten years – a process that other financial regulatory bodies already perform – to streamline their rules and ensure they are all up-to-date.  This good government measure will ensure that businesses are not forced to comply with archaic, unnecessary regulations, and instead, it allows them to focus their resources on expanding and creating jobs.
January's jobs report indicated the U.S economy added just 151,000 jobs, which is lower than many estimates.  Despite the President's claim last week that, "we have recovered from the worst economic crisis since the 1930s," our economy is not nearly as strong as it should be.  The labor-force participation remains virtually unchanged from December, which is essentially a 40-year low.  There is no doubt that we must do more to get government out of the way of job creation, and in the House, we are committed to this end.
We will continue to advance bipartisan solutions like the Capital Markets Improvement Act, which remove Washington as a barrier to job creation and allow our small businesses and family farms to focus on succeeding and creating good-paying jobs. It is my hope that our colleagues in the Senate will now take up this bill and join us in advancing policies that will spur job creation and economic recovery.
If you need any additional information or if we may be of assistance to you, please visit my website at hurt.house.gov or call my Washington office: (202) 225-4711, Charlottesville office: (434) 973-9631, Danville office: (434) 791-2596, or Farmville office: (434) 395-0120.
Robert Hurt represents the Fifth District of Virginia in Congress.