Sports
Ring of Honor tag team champ Jay Briscoe dies in car accident in Delaware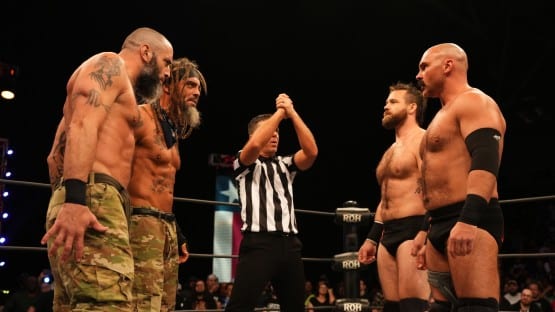 Sad news from the world of pro wrestling on Tuesday: Jamin Pugh, known to wrestling fans by his ring name, Jay Briscoe, is dead at age 38, from injuries in a car accident that killed two people in Laurel, Del.
Briscoe, and his brother, Mark, were the tag team champions in Ring of Honor, having just won the titles, for the 13th time, at the company's "Final Battle" pay-per-view event on Dec. 10 from FTR.
The brothers debuted in 2000, when Jay was just 16, working in indies in the Mid-Atlantic from their base in their native Delaware.
The death of Jay Briscoe was first announced by Tony Khan, the owner of All Elite Wrestling who purchased Ring of Honor in 2022 and is now that company's promoter as well.
"Known to fans as Jay Briscoe, he was a star in ROH for over 20 years, from the first show until today," Khan tweeted. "Jay and his brother Mark dominated ROH, reigning as champions to this day. We'll do whatever we can to support his family. Rest In Peace, Jamin."
Among their final highlights as a tag team was a trilogy of matches with FTR for the ROH tag titles in 2022, culminating with the "Final Battle," a dog-collar match that is a favorite for match of the year, in which the Briscoes won their 13th and, sadly, final ROH championships.
One of the members of FTR, Cash Wheeler, tweeted late Tuesday that he has "been in tears since I heard the news."
"I just don't have the words. Rest in peace, Jay," Wheeler tweeted.
According to Wrestling Observer editor Dave Meltzer, two children were also injured and are hospitalized from injuries in the accident.
Mark Briscoe, also 38, was not in the car with him, according to Meltzer.