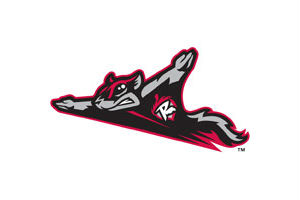 The "Richmond 34" sit-in ultimately led to the integration of Thalhimers and influenced legislation in the Civil Rights Act of 1964.
The Richmond Flying Squirrels, in collaboration with Great Aspirations Scholarship Program, Inc., established the Richmond 34 scholarship last year to commemorate the "Richmond 34" (Virginia Union University students) who led a peaceful sit-in at the "whites only" lunch counter at Thalhimers Department Store in downtown Richmond in 1960.
To celebrate the legacy of the "Richmond 34", Flying Squirrels Charities awards a $5,000 scholarship each year to a student from the Greater Richmond area attending either Virginia Union University or Virginia State University.
The 2023 scholarship application is now open with a deadline of May 31.
GRASP, a career and college access organization, provides FAFSA assistance working at more than 110 schools in Virginia.
To be eligible, applicants must:
Meet with a GRASP advisor
Completion of the FAFSA
Must attend public or private high schools or home schools located in Ashland, Charles City, Chesterfield County, Goochland County, Hanover County, Henrico County, New Kent County, Powhatan County or Richmond City
If the applicant attends a public high school, contact the high school counseling department to set up an appointment with a GRASP advisor.
If the applicant attends a private school or is home schooled, contact GRASP at [email protected] or (804) 923-0059 to set up an appointment.
The scholarship is awarded at a Richmond Flying Squirrels baseball game during the summer.
The scholarship application is available online.