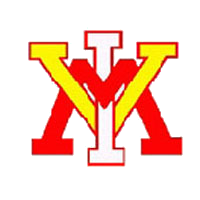 VMI head men's soccer coach Richie Rose announced his resignation as the program's ninth head coach on Monday. Rose's resignation becomes effective on Jan. 1, 2015.
Rose has served as the program's head coach since 2010, while serving as an assistant coach prior to that for Ben Freakley.
"On behalf of my family, I want to thank the Superintendent, the Athletic Director, all the Faculty and staff, as well as my fellow coaches for embracing us within the VMI family. The Virginia Military Institute will continue to have a special place in my heart both professionally and personally. I wish both the program and the school well," said Rose.
"It's never easy to see a talented coach depart, but I completely understand Richie's family considerations. As Richie and his family move to Tennessee, they will leave behind warm relationships and meaningful contributions to the men's soccer program and the Institute," said VMI athletics director Dave Diles. "I've thoroughly enjoyed working with Richie and believe that he has put an excellent foundation in place for our men's soccer program."
The Lander University graduate has guided his teams to conference tournament appearances in two seasons, including a quarterfinal berth in 2010 for the Big South Conference and a first-round game in the Southern Conference this season. As a head coach, Rose's teams never surrendered more than one goal in any conference tournament game.
During his tenure, Rose saw five players named to an all-conference team, including three to the Big South's second team in 2010. In each of the last two seasons, VMI has landed a goalkeeper as an all-conference selection, with Daniel Kitchen '13 earning honorable mention in 2013 and junior Alex Guerra named to the second team this season. Additionally, Brian Harding '11 was named to the Big South All-Tournament team in Rose's first year at the helm.
While the head coach, Rose had four players named to the Big South Conference's All-Academic team, including a pair of back-to-back honors for Kyle Farmer '12 in 2011 and 2012.
In February 2014, one of Rose's former players, Ayao Soussou '12 signed the second of his pro contracts, moving from the Finnish side Tampereen Pallo-Veikot during the 2013 season before signing with the Rochester Rhinos of the USL Professional Division as a left back.
A search will begin immediately to find Rose's replacement.