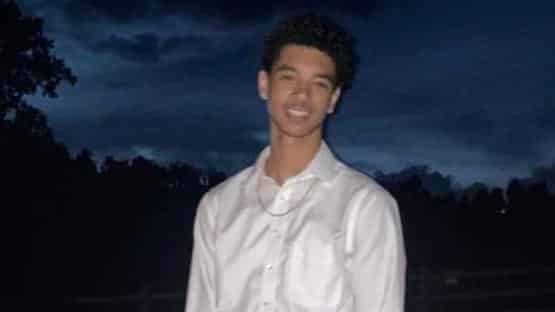 Piedmont Virginia Community College has announced the creation of a new scholarship in memory of Nicklous Pendleton.
Pendleton was a 2021 graduate of Louisa County High School and later enrolled at PVCC where he was pursuing a degree in Business Administration. He is remembered by those closest to him for his sweet demeanor and the kindness he showed to others. According to the Charlottesville Police Department, Pendleton died on Feb. 22 as the result of gun violence in the city.
"Nick was a student at PVCC, majoring in business and planning to transfer to James Madison University or the University of Virginia. Ultimately, he would have owned a successful business one day. You just knew that," said Pendleton's mother, Cristen Bowles. "While Nick was taken from us too soon, community college was an important part of his story and his part of the American dream.
"We would like to use his legacy to support other students and help provide this important avenue for upward mobility and success," she said. "Community colleges are the entry point for millions of Americans, especially first-generation college goers and other students underrepresented in higher education. Through this scholarship we hope that others may have access to their career and educational future and dreams."
The scholarship will be awarded annually to graduates of Louisa County High School enrolled in associate degree programs of study at PVCC.
"We are grateful to have the opportunity to partner with Nick's family and friends to honor his legacy in such an impactful way," said PVCC Dean of Student Services Andrew Renshaw. "This new scholarship will help ensure that future students at PVCC have the necessary financial resources to pursue their educational and career goals."
Visit pvcc.edu/donors-friends/pendleton-scholarship to learn more about the Nicklous Pendleton Memorial Scholarship Fund.