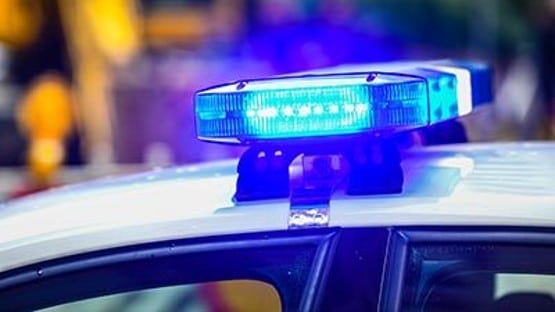 Federal prosecutors have filed a civil complaint aimed at forcing the forfeiture of two Big Stone Gap homes connected to the November 2021 murder of a police officer.
Big Stone Gap police officer Michael Chandler was responding to a welfare-check call at 4 a.m. on Nov. 13, 2021, at an address known locally as "the red house," which was also well-known to police as the frequent subject of calls for service for civil disturbances, warrant service, welfare checks, overdoses, complaints of assaults and drug-related activities.
Upon arriving at the address, Chandler encountered a vehicle outside the residence and was immediately shot. He died later that evening from his injuries.
Following the shooting, law enforcement identified Michael Donivan White, then 34, as a suspect. White was later located at a motel in Kingsport, Tenn., and charged with murder.
Eighteen other people were charged on federal drug conspiracy and firearm counts in connection with the shooting.
In a complaint for forfeiture unsealed last week in U.S. District Court, the U.S. Attorney's Office brought a civil action against both 2505 Orr St. and 2512 Orr St. in Big Stone Gap, asking the court to forfeit the properties to the custody of the United States on the grounds that they were used to commit or facilitate criminal activities.
According to Christopher R. Kavanaugh, U.S. Attorney for the Western District of Virginia, investigators have learned that revealed the two homes were "hubs for a narcotics conspiracy that funneled narcotics to Southwest Virginia, and the owners knew about it and allowed it to proceed."
"In just the 15-month period prior to White's death, there were approximately 78 calls for service for local police to respond to these two homes, including 911 calls," Kavanaugh said. "The United States Attorney's will continue to use all the federal laws and tools at our disposal to protect our communities and our citizens."