Local
Pop the cork on Virginia Vineyard Month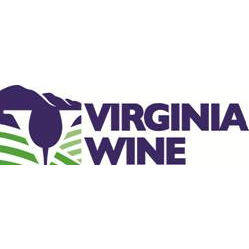 April marks a new wine grape growing season and Virginia Vineyard Month. It's also a good time to toast one of the state's fastest-growing agricultural industries.
The Old Dominion is now home to more than 280 wineries, a number that has more than doubled in the past 10 years, according to the Virginia Wine Board. Nearly 300 vineyards cultivate more than 3,800 acres of grapes. Nationwide, Virginia is in the top five states in number of wineries and wine grape production.
"With wineries located across the commonwealth, there are plenty of choices for people to visit and enjoy during Virginia Vineyard Month," said Tony Banks, commodity marketing specialist for Virginia Farm Bureau. "It's a great opportunity to support the local wine industry that is such an important segment of Virginia agriculture."
According to a 2017 economic impact study, the Virginia wine industry contributes almost $1.37 billion annually to the state's economy. Last year Virginia wine sales reached an all-time high of more than 587,700 cases.
Virginia wines also are being recognized for excellence. Jefferson Vineyards in Charlottesville won two gold medals in the 2018 Governor's Cup Awards competition. Its 2015 and 2016 viogniers were recognized as two of the best wines produced in the state.
"This double Governor's Cup win represents the first time a Virginia winery has won two awards recognizing viognier—Virginia's signature white grape," noted Attila Woodward, Jefferson Vineyards managing partner.
He explained that the Virginia soil and climate allow viognier to ripen more fully than in California or Europe.
"Our 2016 viognier is the result of a longer and warmer-than-usual growing season, creating more heat and ripe, juicy fruit flavors. The 2015 viognier, on the other hand, is the product of an unusually dry late growing season. It is a classic rendition defined by its balance, with intense floral and stone fruit components," Woodward added.
The April celebration offers wine lovers the opportunity to try viognier and other varietals grown in the state, such as petit verdot, which is one of Jefferson Vineyard's most popular red wines.
"With the steady increase of wineries flourishing throughout the state, there is always a need for more grape plantings in Virginia. At the same time, Virginia boasts a range of different grape varietals, which are adding to winemaking experimentation," Woodward said. "It's an exciting time to be making wine in Virginia and it all starts in the vineyards."