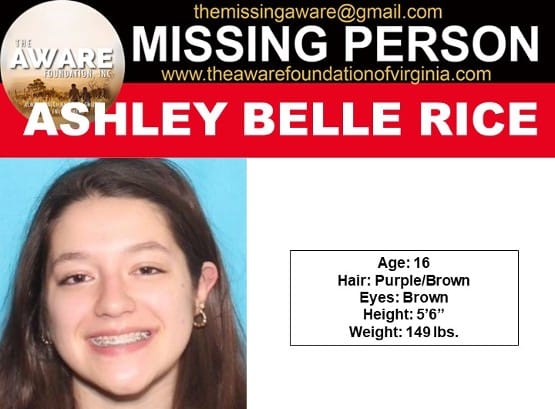 Update: Friday, 7:15 a.m. Ashley Belle Rice has returned home and is no longer considered missing, according to a report from The Aware Foundation.
---
The Ranson, W.Va., Police Department is searching for a missing 16-year-old.
Ashley Belle Rice was last seen on Wednesday at her residence in Ranson. She has ties to Stephens City, Winchester, Williamsburg, and Virginia Beach.
Rice wears braces and her ears are pierced. She may be carrying a brown cloth purse.
Her family is concerned for her well-being.
If you have any information on her whereabouts, contact the Ranson Police Department at 304-725-2411 or after hours at 304-725-8484.