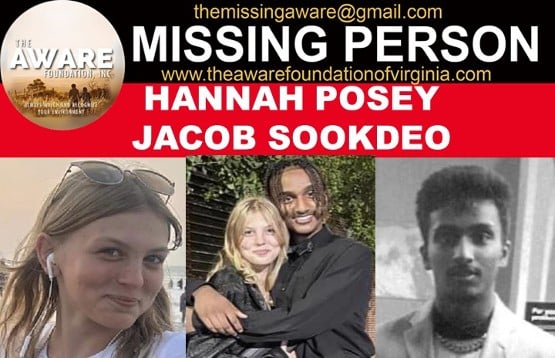 The Manassas Park Police Department and Alexandria Police Department are requesting the public's assistance in locating two 15-year-olds.
Hannah Posey was last seen in Manassas Park on July 17. Jacob Sookdeo was last seen in Alexandria on July 17. The two are believed to be together.
The vehicle they were traveling in was located in Anne Arundel County, Md., on Friday.
If you have any information on their whereabouts, contact the Manassas Park Police Department at 703-361-1136 or the Alexandria Police Department at 703-746-4444 or call 911.