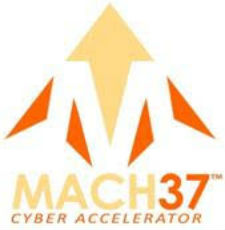 The University of Virginia's College at Wise and the MACH37 Cyber Accelerator at the Center for Innovative Technology have agreed to a Memorandum of Understanding that will strengthen the cybersecurity industry and create new cyber jobs, internships, and educational programs in the Southwest Virginia region.
"Virginia is one of the premier locations in the world for cybersecurity innovation," said Governor McAuliffe, speaking at today's event. "As the industry continues to expand, we will look across the Commonwealth to use all of our assets to cultivate information security industry growth here in Virginia. Southwest Virginia has a unique industry ecosystem with advanced technological assets, excellent cybersecurity researchers and a pipeline of new technical talent from Virginia's universities. This MOU will strengthen the region's ties to the MACH37 Accelerator's network and will propel the region's cybersecurity industry forward."
The process that resulted in this MOU was initiated by the McAuliffe administration through Virginia Secretary of Technology Karen Jackson, who connected the two parties to design an enhanced cyber curriculum to help guide the region's educational and cybersecurity employment efforts.
"The value that this agreement will be able to provide is two-fold. UVa-Wise has a growing pipeline of well-educated technology students who will be joining the workforce over the next few years. This relationship with the Accelerator will provide them with a stream of internship and employment opportunities with companies in MACH37's growing portfolio," said Secretary of Technology Karen Jackson. "The agreement will also provide MACH37 with access to the University's outstanding research expertise and will allow both sides to leverage each other's valuable stakeholder relationships."
"We see this strategic partnership with UVa-Wise as a perfect way to blend together the strengths of both organizations. The Southwestern region will provide our portfolio companies with an ideal pool and location for workforce candidates and research expertise. We will be able to provide guidance on how to continually strengthen the region's growing cybersecurity industry and UVA-Wise's education programs," said Center for Innovative Technology CEO Ed Albrigo.
"By aligning our university with the MACH37 Accelerator, we create a beneficial collaborative effort that will help us to hone our cyber curriculum, better prepare our students for careers in this critical industry and showcase UVa-Wise's commitment to the community we serve," said UVa-Wise Chancellor Donna Henry.
Founded by the Center for Innovative Technology (CIT), the MACH37 Cyber Accelerator has launched 35 innovative cybersecurity product companies in Virginia since 2013. The Accelerator runs an intense 90-day program, twice a year, in which competitively selected startups are coached in all aspects of creating a successful and sustainable business. Upon the completion of each session, the startups participate in a Demo Day when they pitch to a crowd of external mentors, investors and industry experts.
The University of Virginia's College at Wise is a public, four-year residential liberal arts college located in Southwest Virginia. As a COPLAC member institution, UVa-Wise is nationally-accredited and has been nationally-ranked among top public liberal arts colleges in the U.S. It has the only undergraduate software engineering program in Virginia and ranks second in the nation for public liberal arts colleges that graduate students with the lowest debt.