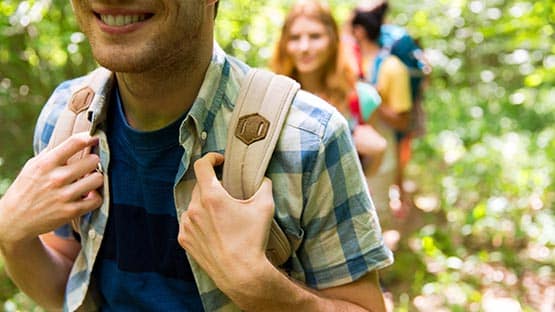 Our Virginia Outdoors, a coalition of land trusts, trails advocates, outdoor recreation user organizations, Virginia Indian Tribes and conservation groups, has officially launched June Outdoors Month with Maribel Castañeda at the helm.
Virginia has a rich history of outdoor recreation, with more than 40 state parks, numerous trails and abundant wildlife.
Our Virginia Outdoors recognizes the importance of preserving these resources for future generations, while also promoting the benefits of outdoor recreation to the economy, mental and physical health, and overall quality of life.
Castañeda is a passionate public administrator with over a decade of experience in local and state government working in areas such as education, community development, board organization and constituent engagement. She holds a master's in public administration from Virginia Polytechnic Institute and State University and a B.A. in International Affairs from James Madison University.
"I am honored to work with this group of passionate leaders, and we are thrilled to launch Our Virginia Outdoors during June Outdoors Month, a time when many Virginians are enjoying the great outdoors," said Castañeda, coordinator for the coalition. "Our mission is to protect and promote Virginia's natural beauty, and we believe that by working together, we can achieve this goal."
The coalition's mission is to promote Virginia's outdoors for all, and to ensure that everyone has access to Virginia's natural resources. They will pursue this mission by establishing the importance of outdoor recreation, advancing dedicated funding for natural resources, shaping policy solutions and building a diverse and strong coalition.
The coalition plans to work with lawmakers, businesses and community organizations to promote policies that protect Virginia's natural resources, increase access to outdoor recreation opportunities, and support a thriving outdoor recreation economy.
For more information about Our Virginia Outdoors, visit www.ourvirginiaoutdoors.com.