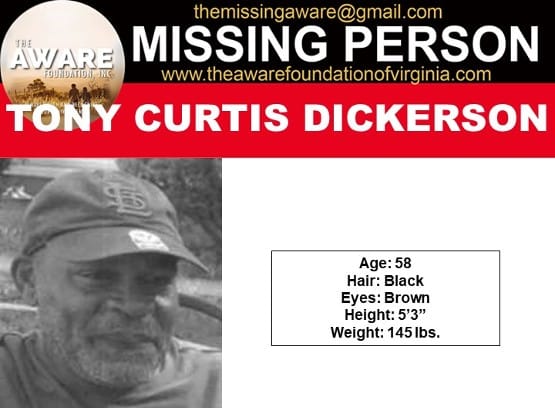 Update: Thursday, 5:56 p.m. Tony Curtis Dickerson has been located, and according to a report from The Aware Foundation, he was found deceased.
The Orange County Sheriff's Office is attempting to locate a missing 58-year-old male.
Tony Curtis Dickerson was last seen on Feb. 7. He has a tattoo of a panther and the word "Diablo" on his left arm.
Dickerson is known to frequent the Gordonsville/Orange County area. His family and friends are concerned for his well-being.
If you have any information on Dickerson's whereabouts, contact the Orange County Sheriff's Office at 540-672-1234. VAA23-0187