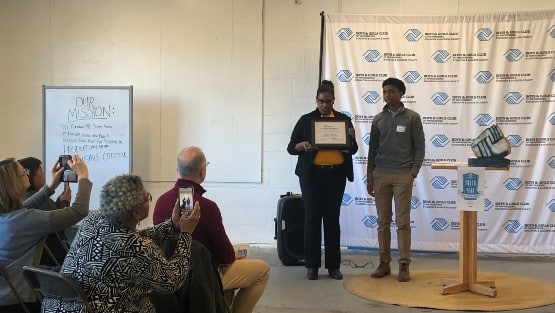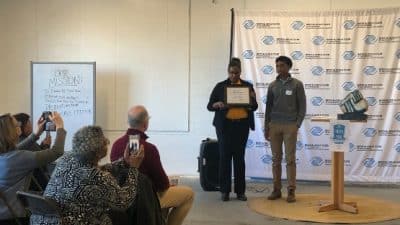 The Boys & Girls Club of Waynesboro, Staunton and Waynesboro selected Omir Foster as its 2023 Youth of the Year.
This Thursday, the Waynesboro High School senior will compete for Virginia Youth of the Year in Washington, D.C.
According to Debra Freeman-Belle, the club's Executive Director and CEO, Foster is a driven, kind and responsible young man. She is most impressed by how the 18-year-old has handled a disappointing end to his high school football career.
Foster broke his arm in the Little Giants' second game of the season, yet he continued to support and encourage his teammates.
"He was someone his coaches counted on to push his peers even though he wasn't on the field playing, and he did this with sincerity and class," Freeman-Belle said. "This kind of commitment is what we have come to expect from Omir. He is a true leader."
In 7th grade, Foster joined the Waynesboro Club, and has served for the past two years as a junior staff member, participated in youth activities that include outdoor sports, field trips, arts and crafts, and mentored youth.
"When you are able to inspire a younger kid to overcome a fear or help build their confidence to participate in activities, it is so rewarding," Foster said.
In addition to his Youth of the Year award from the club, Foster received the Lt. Larry McDowell scholarship in the amount of $4,000 as part of a partnership with the Community Foundation of the Central Blue Ridge
Waynesboro Mayor Lana Williams will deliver a proclamation during the city council meeting on March 23, which will honor Omir Foster as BGCWSA 2023 Youth of the Year.
In fall 2023, Foster will attend Saint Andrew's University, where he will play football again. Foster hopes to stay involved in the Boys and Girls Club.