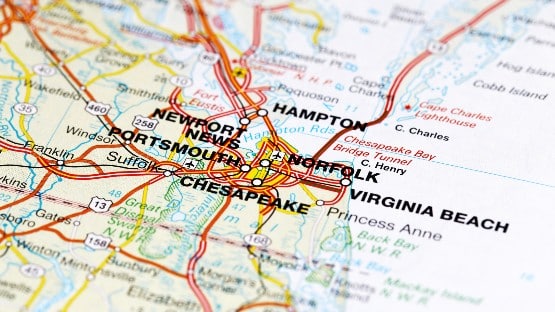 Norfolk Police have arrested and charged a woman who hit an officer with her car, then led police on a pursuit on Monday.
Kayla B. Gilchrist, 26, faces several charges in the incident, which began at 10:08 a.m. in a a parking lot located at 4820 Hampton Boulevard, when a car driven by Gilchrist hit a police investigator.
The investigator sustained minor injuries, according to the Norfolk PD.
The car that hit the investigator immediately fled from the parking lot.
Around 11:40 a.m. an officer spotted the car parked in the 500 block of West 21st Street and attempted to conduct a traffic stop, but Gilchrist started to drive away.
The officer continued to pursue the car. While passing through the intersection of West 39th Street and Colley Avenue, Gilchrist hit a citizen's car. The citizen sustained minor injuries and was taken to the hospital for treatment.
After hitting the citizen's car, Gilchrist continued driving, hitting another parked car, as well as a telephone pole on Michigan Avenue.
No longer able to drive the car, Gilchrist fled in the 700 block of Michigan Avenue and was taken into custody following a brief foot pursuit.
Gilchrist was transported to Sentara Norfolk General Hospital with minor injuries, and is now being held in the Norfolk City Jail without bond.