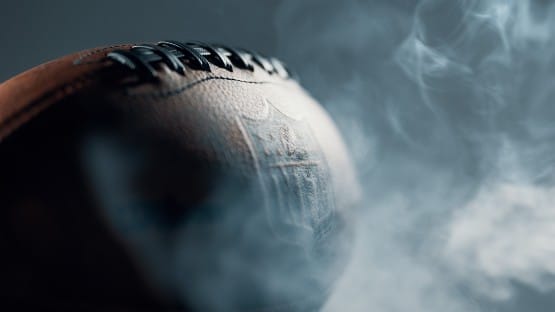 The NFC Championship returns to Philadelphia for the first time in five years Sunday, as the No. 1 seed Eagles play host to No. 2 San Francisco. Sunday's game (3 p.m., FOX) will feature a pair of young quarterbacks with plenty of talented weapons at their disposal going toe to toe with two of the best defenses in the game.
Jalen Hurts led the Eagles (15-3) to a 38-7 blowout of the visiting Giants in last week's Divisional Round, throwing for two touchdowns and rushing for another. Hurts continues to play through his recovery from a shoulder injury that kept him sidelined for two of the last three games of the regular season.
Kenneth Gainwell and Miles Sanders ran all over the New York defense, combining for 202 yards on 29 carries. The Eagles put up 268 yards on the ground against the Giants.
Wideouts A.J. Brown (1,496 yards, 11 touchdowns in the regular season) and DeVonta Smith 1,196 yards and 7 scores) both have tons of big-play capabilities, as does tight end Dallas Goedert, who caught five passes for 58 yards and a touchdown in last week's victory.
Philly's offense ranked at the very top in professional football this season, with the Eagles averaging a league-best 404.3 yards per game, and a lot of that production is a direct result of having one of the best offensive lines in the NFL.
The Eagles' pass defense was the best in the league during the regular season, limiting opponents to just 121.6 yards per game through the air. Philadelphia's D ranked second in the league — behind San Francisco — in total yards allowed, giving up 301.5 per contest.
The last time Philadelphia hosted the conference title was in 2017, when the Eagles dismantled the visiting Vikings, 38-7, and eventually knocked off Tom Brady and the New England Patriots in the big game on Nick Foles' famous "Philly Special" trophy-clinching touchdown.
Across the gridiron, the red-hot 49ers (15-4) are in the conference title game for the second year in a row and third time in the last four seasons. They're looking to get back to the Super Bowl for the first time since 2020, when they lost 31-20 to Kansas City.
Rookie Brock Purdy, the final pick of the 2022 draft, still hasn't lost a game as an NFL quarterback, as he's now 8-0 as a starter since taking over for Jimmy Garoppolo on Dec. 4. He led the Niners to a hard-fought, 19-12 victory over Dallas on Sunday.
Purdy will be just the fifth rookie QB to play in a conference championship game. With a victory on Sunday, he'd become the first of that group to advance his team to the Super Bowl.
It certainly won't be an easy task, traveling clear across the country against an exceptional defense in a very loud, very hostile environment, but Purdy has been playing like a seasoned veteran for nearly two months in similar scenarios.
"I thought it was a great test for him," San Francisco coach Kyle Shanahan said of his rookie QB going up against a tough Dallas defense last week, "because I don't think he played much different than he had in all the other games. Stuff was tighter, things were harder, but he still protected the ball very well and made a few big plays in some key moments."
Shanahan pointed out that the team's trip to Seattle in Week 15 gave him an indication of how Purdy would perform against that type of rowdy crowd noise — he threw for 217 yards and two touchdowns (no interceptions), leading the Niners to a 21-13 win.
Star running back Christian McCaffrey bruised his calf in the win over the Cowboys and had yet to practice this week, but returned to practice Friday after he told reporters Thursday that there's "zero" chance he doesn't play this weekend.
McCaffrey was traded to San Francisco ahead of the team's Week 7 loss to the Chiefs, and as he's gotten more comfortable and acclimated to the Niners' offense, they haven't dropped a game since, going 12-0. During that stretch, they're essentially doubling up their opponents, outscoring them by an average margin of 30.4 to 14.9.
Across the winning streak, McCaffrey has gone over 100 total yards seven times, as he's been able to do a lot of his damage after the catch.
As for who else to get the ball to, regardless of McCaffrey's ultimate usage, there are plenty of options for Purdy. McCaffrey's backup, second-year back Elijah Mitchell, is listed as questionable himself, but rookie Jordan Mason could also be inserted in a pinch.
In the receiving department, tight end George Kittle had a solid outing against the Cowboys, hauling in all five of his targets for a team-high 95 yards.
Deebo Samuel exploded for a game-high 133 yards and a touchdown on just six catches the week before against Seattle, and certainly has big-play potential on just about every snap. Samuel could also be used in the run game, should Shanahan choose to do so.
Brandon Aiyuk is another viable target, as he led the team with 78 catches and 1,015 receiving yards (8 touchdowns) during the regular season.
In terms of defense, it's tough to find a tougher unit than San Francisco's. The Niners boasted the second-best run defense in the league, giving up just 77.7 yards per game on the ground.
The 49ers have gone 27-consecutive games without allowing an opposing player to rush for more than 70 yards
As of Friday evening, the Eagles are listed as a 2.5-point favorite (over-under 46), according to Caesars Sportsbook. On paper at least, it's shaping up to be a loaded matchup with talent up and down the roster on both sides.
"That's what the NFC Championship Game should be," said Eagles coach Nick Sirianni. "It's going to be good-on-good, and it's going to be tight."
When the dust settles Sunday evening, which team will emerge victorious and punch their ticket to Super Bowl XVII?