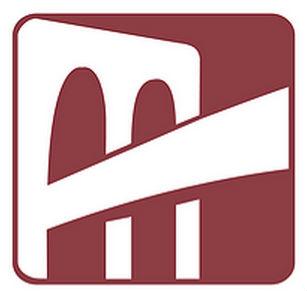 On Sept. 1, Blue Ridge Church of Christ in Fishersville will be known by a new name – Bridge Christian Church.
The new name for the church, founded in 1995, "is a great word picture as to the relationship of the church to the community, the real connection of the body of Christ, the Lord Himself, and the community," said Stacey Burkholder, the church's connections pastor.
The church's 650-plus members voted overwhelmingly in favor of the name change, which helps in two other key ways.
"Blue Ridge is a very common name in this area, for good reason. It's something that the area is very well-known for. As we try to portray to the community who we are, our initials alone, BRCC, sometimes confused us with Blue Ridge Community College. As we thought about that, we wanted to separate ourselves a little bit from what was a really common name here," Burkholder said.
The church hosted a Greater Augusta Regional Chamber of Commerce event on Thursday to help kick off a month-long effort to highlight the name change. The campaign, being done with marketing assistance from Augusta Free Press, includes billboard advertising, a mailer and social-media advertising.
Along with the name change, church leaders hope to get more use of the church building on Goose Creek Road, which was built in 2001.
"We designed the building so that community groups could come here and use it," Burkholder said. "No strings attached. We serve them as best as we can. The Chamber of Commerce is a great example. They're here today, and we're letting them use the building free of charge.
"Trying to use the church as a bridge to the community as much as possible is a lot about who we are," Burkholder said.
No strings attached is a big part of the philosophy at Bridge Christian Church.
"One of our goals is to have the lights on every day of the week and for as many hours of the day as possible," Burkholder said. "The church is a building that is heated and air-conditioned all the time. So much of the week it sits empty, except for one or two services a week. We think the church can be a great tool for serving the community. There are all kind of spaces to meet in, have events, parties.
"We would love for the lights to be on here seven days a week, 24 hours a day, if that were possible. Because we're invested in it, and for us just to have our own people in it two days a week is a colossal waste of opportunity. That's really a driving force behind what we're trying to do with this building, using it as a tool, as something that helps us to build relationships and to serve people, and to literally be Christ to the community, and not just talk about it," Burkholder said.
– Story by Chris Graham