Local
Nelson County: Some answers from VSP on deaths of three people in Rockfish River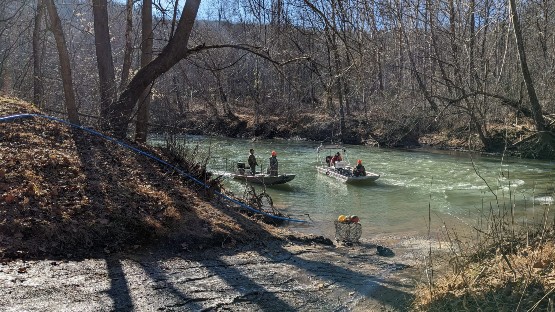 Some more answers are coming from Virginia State Police on the mysterious deaths of three people in Nelson County last week.
State Police has now identified a third victim as Jasiah Davis, an 11-year-old whose body was located on a riverbank next to the body of 17-year-old Christopher W. Doss.
Their bodies were found on Dec. 27 after VSP had been alerted to a submerged vehicle in the Rockfish River near the intersection of Bridgeport Lane and Johnson Hollow in the Schuyler area.
A third body, that of Pharoah M. Shabazz, 30, of Arrington, was found in the vehicle, a 1997 Toyota 4Runner.
State Police have been told that there were two additional individuals inside the Toyota – an 18-year-old male and a 12-year-old male.
Search efforts have not yet recovered the bodies of those two.
State Police reported on Friday that Shabazz was the court-appointed legal guardian of three of the passengers.
The fourth passenger was a friend.
The vehicle became submerged when the driver tried to cross the flooded Rockfish River at a low river crossing on Bridgeport Lane and was swept away by the strong current.
The crossing is on private property.
The incident remains under investigation.