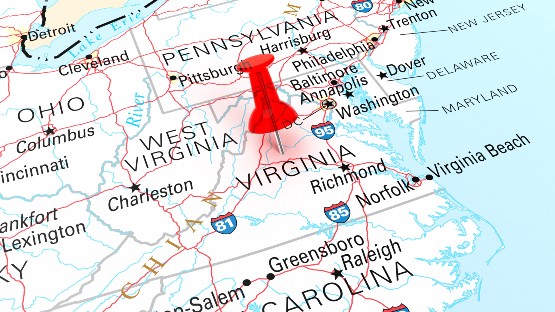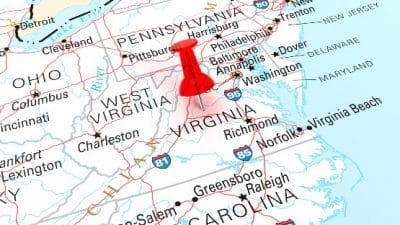 I was born in West Virginia.
Forty years ago this summer, my parents, my younger brother and I moved to Virginia.
While I will always be a Mountaineer and love West Virginia, I also love the Commonwealth of Virginia.
Growing up in Virginia nurtured my love of American history.
When I learned of Jamestown in elementary school, my classmates and I not only read about it but then also visited it.
I grew up near Fredericksburg, where four major battles of the American Civil War were fought. I wrote a paper in community college about one of them, the one where General Thomas Stonewall Jackson lost his life. I have visited three of the four battlefields. I could name them here, but I want to give you a chance to do research and explore the Civil War history Virginia has to offer.
Four of the first five U.S. presidents were born in Virginia, including George Washington, who was born in Westmoreland County where my mom now lives. He was raised in Fredericksburg. James Madison was born at Belle Grove Plantation in King George County, where I grew up.
I ended up going to college at what would become the University of Mary Washington, named for George's mother. I earned a degree in English in 2006. (In case you're doing the math: yes, I graduated college in my late 20s.) Mary Washington was buried in Fredericksburg. When I began college, a group of students visited the 40' obelisk that marks her grave.
Sam Houston, who would go on to lead the stand at the Alamo in 1836, was born just north of Lexington, Virginia. My dad and I discovered a marker about him while traveling back to Virginia on one of our trips to West Virginia a few years ago. This was before I even moved to the Valley.
Speaking of, I moved to the Valley in 2015 and live in Staunton just 10 minutes from where the 28th President, Woodrow Wilson, was born. I could not have planned that. Abraham Lincoln has always been my favorite president, with Wilson as my second favorite. Both served as president during the most difficult times the U.S has faced.
This summer I will celebrate 40 years as a Virginian and think about how grateful I am that my family moved here so I could discover my passion for the American Revolution, the Civil War and the Old West: all events which formed the country we live in now.
And it started here in the Commonwealth at a place called Jamestown.
Virginia is for history lovers.