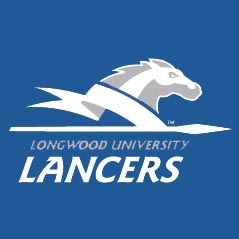 Miami (Ohio) sharpshooter Will Sullivan had a quiet night. Geovonie McKnight and Eric Washington didn't. Three nights after hitting 5-of-10 three-pointers against Wright State, Sullivan took a backseat to McKnight and Washington who matched each other with 19 points apiece to lead the RedHawks (3-7) to a 71-60 win over Longwood Wednesday at Millett Hall. Behind those two, Miami withstood an 11-0 second-half run and a 38-27 rebounding margin by the Lancers to come away with their second win over a Big South team this season, following up on a 63-52 win over Liberty on Nov. 22.
Shooting windows for McKnight and Washington opened up from Longwood's focus on Sullivan, who entered the game shooting over 47.0 percent from three-point range and averaging 10.2 points per game. The strategy held Sullivan to just eight points on 2-of-6 shooting, but the senior guard found other ways to affect the game.
"Sullivan was really a decoy. He didn't score as many points, and we probably focused on him too much and gave Washington too many baskets," Longwood head coach Jayson Gee said. "[Sullivan] did a great job of stepping away and getting us off balance. Even though it was our focus and mindset to keep him contained, it was easier said than done. To his credit, he got to the basket and finished some key plays. One of our focuses was to keep him out of the lane, but you see why he's so good. We couldn't keep him out of the lane."
With Sullivan drawing attention away from McKnight and Sullivan, those two hit 12-of-19 of their shots from the field and accounted for more than 50 percent of the RedHawks' scoring. Coupled with a defensive performance that saw Miami force Longwood into 21 turnovers, Miami built a 10-point halftime lead and withstood an 11-0 second-half run by the Lancers that cut that lead to seven.
The defensive effort was enough to bottle up Longwood's leading scorer Quincy Taylor in the first half but could not keep the redshirt senior point guard from an explosive 15-point second half. The 16-point effort was Taylor's seventh double-figure scoring game in eight games this year and gave him at least 15 points in four straight.
The only thing that slowed Taylor down was a leg injury in the final minute that created a scary moment for the Lancer faithful as their leading scorer and team captain fell to the court and grabbed his left knee. After his teammates helped him to this feet, Taylor walked off the court under his own power but did not return to the game. Longwood head coach Jayson Gee noted that the redshirt senior felt alright after the game but would undergo further evaluation later in the evening.
"I talked to the guys today and told them we're pieces of a puzzle," Gee said. "We're in 1,000 pieces right now, and we have to put it together. It's not as easy as you think, but we have the right pieces and we just have to put them together."
Longwood (3-8) was without a key piece of that puzzle against Miami as junior forward Shaquille Johnson – he of the 12.4 points, 4.0 rebounds and 3.6 assists per game – did not make the trip due to a conflict with his winter class schedule in Farmville. Johnson had scored in double figures in a team-leading eight of 10 games but missed his first game as a Lancer while tending to his academic responsibilities.
Johnson's absence spread the scoring load to four different Lancers who reached double figures, including center Lotanna Nwogbo, who muscled his way to 11 points through a gauntlet of double and triple teams for his eighth double-figure scoring effort. Darrion Allen and Ryan Badowski also contributed a combined 22 points off the bench, while freshman Kanayo Obi-Rapu made his first career start and scored all seven points during Longwood's 11-0 run.
Longwood will have three days to regroup and further construct their puzzle before hosting Penn State Beaver Saturday in Willett Hall in the final game before the Christmas holiday. The Lancers will follow that matchup with an eight-day break before heading to Muncie, Ind., for another road game at Ball State at 2 p.m.
"We're on a course, and we haven't lost faith in that course," Gee said. "At the end of the day, we're one game behind where I thought we really should be – and that was the UMBC game [a 58-53 loss on Dec. 14]. Nobody said this would be easy, but I have to make sure this team feels good about themselves, and they should. They fought hard tonight, they battled hard under tough conditions. I'm satisfied with where we are – not pleased, but satisfied."