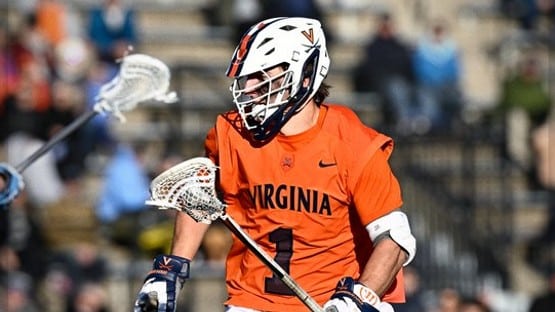 Top-ranked Virginia jumped out 6-0 on #11 Johns Hopkins on its way to an 18-13 win on Tuesday to retain the Doyle Smith Cup.
The Cavaliers (6-0) got six goals each from Patrick McIntosh and Xander Dickson and four goals and two assists from Griffin Schutz.
At the faceoff X, Petey LaSalla won 22 of his 33 attempts, setting a season high in faceoff wins.
UVA goalie Matthew Nunes (5-0) came up clutch with five saves in the fourth quarter, including one on a Hopkins man-up opportunity.
After the early outburst, Hopkins (4-3) was only able to get as close as four goals the rest of the way.