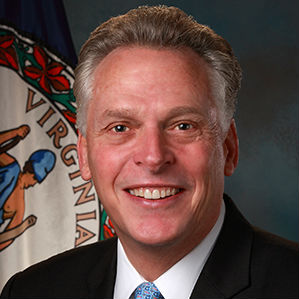 Today Governor Terry McAuliffe and officials from his administration departed for a marketing mission to San Francisco to attend RSA Conference 2016, the largest information and cyber security conference in the world. The Governor and the Virginia delegation will conduct over 30 economic development meetings on Wednesday, March 2nd and Thursday, March 3rd in an effort to bring new jobs and economic activity back to the Commonwealth.
The Governor, Secretary of Commerce and Trade Maurice Jones, Secretary of Technology Karen Jackson, Secretary of Agriculture and Forestry Todd Haymore and officials from the Virginia Economic Development Partnership and Virginia Tourism Corporation will meet with business and government officials in San Francisco.
The highlight of the trip will be the RSA Conference 2016, where the Governor and team will meet with cyber security industry representatives from around the world about economic development opportunities in the Commonwealth and solidifying Virginia's position as a national leader in cyber security.
In addition to one-on-one business meetings, the Governor will host a reception to showcase Virginia's economic development strengths, its food, beverage and tourism assets, and great quality of life to prospective corporate investors.
He will also participate in several media interviews to promote Virginia industries including cyber security, tourism and agriculture. Finally, the Governor will address Trident Capital Cyber Security's 7th Annual Executive Dinner and attend a reception to promote the Virginia Center for Innovative Technology and the Mach 37 cyber security accelerator.
"Marketing missions are a critical component of Virginia's aggressive and proactive approach to economic development. They provide the best opportunity to personally convince corporate leaders to invest in Virginia and bring jobs back for our citizens," said Governor McAuliffe. "Growing the cyber security industry also plays a vital role in my strategy to build a new Virginia economy and mitigate the impact of federal defense cuts.  Meeting job creators and economic decision-makers and telling them the Virginia story in person is critical to bringing new jobs and economic activity to our Commonwealth."