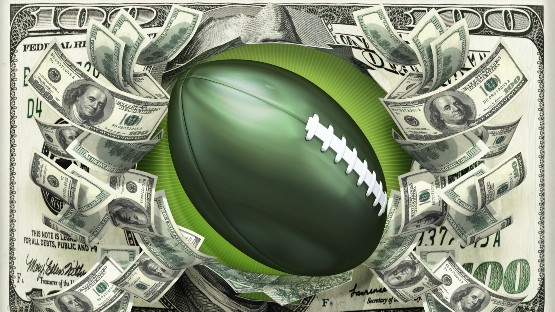 Chris, with all due respect to Carla and the UVA Athletics department, what does UVA really need an extra $30 million more per year for, and what would they do with it? UVA already has highly paid coaches in most sports, excellent athletic facilities (I am including the new football facility under construction), well-funded (and successful) Olympic sports, etc.
I think I am not alone in thinking the money still would not make UVA relevant in football (which seems to be the main economic driver in this situation) without better recruiting (and coaching), and the extra money is not a guarantee of either. More travel? New stadium? And would UVA waive all athletic fees charged to students?
Really, what would UVA (and Tech to lesser degree) do with another $30 mil per year?
– Marc Weathersby
I'm reminded of the old maxim that says, if you're not moving forward, you're falling behind, as being a motivator for UVA, Virginia Tech and other ACC schools looking at their athletics departments.
For context, to me, when you look at the bottom-line accounting in college athletics, you have to consider that college athletics doesn't actually make money.
Yeah, I know, shocker, but it's true.
UVA is among the many schools in the ACC and across D1 that barely breaks even each year in athletics.
It used to be that you could say that only the top 20 college athletics programs made more than a few million dollars in what a business would view as profit each year, but that number is now done to around 8-10 per year.
The only way that makes sense is for you to consider that college athletics exists as a form of marketing for colleges and universities that take part.
Football games in the fall are an excuse to get alums back on grounds for a day or a weekend, to cite one example.
And if they don't get you back on campus, folks can watch on TV and see how much fun it is, warming the memories of the alums, who, the hope is, might feel so good about the good ol' days when they used to go to games with their friends that they'll write a check, and attracting kids in K-12 now to want to be a part of the fun when it's time for them to go to college.
Alright, so, college athletics is marketing; this is where the winning part kicks in.
Winning costs money.
I get it, not original there.
Sure, some can do more with less. The Tampa Bay Rays come to mind there. This year's Final Four of nobodies comes to mind there.
By and large, though, you've got to be able to spend more.
Yes, you've got to spend it well.
(See: Dallas Cowboys.)
I don't disagree with Marc that UVA is never going to be relevant in football on the national stage.
I've written about that a good bit, and what I'm not able to overcome is the idea that Virginia can ever get on Grounds 50 kids, the two-deep of starters and backups on offense, defense and special teams, that would be able to compete for four quarters against the likes of the 50 kids on the two-deeps of Alabama, Georgia, Ohio State.
The expanded playoff that will go to 12 teams next season theoretically gives UVA fans a fleeting hope of being able to sneak in as a 12 seed one year, but that's the best we can ever think can be the case – having a fleeting hope of sneaking in one year.
The $30 million – or $50 million, which will be the TV revenue gap between ACC schools and SEC/Big Ten schools by the end of the decade – to me isn't about making football relevant on the national stage.
It's about making sure everything else doesn't suffer because football is falling further and further behind.
As it stands now, we're having a hard time getting 40,000 into Scott Stadium for the six or seven weekends that we have home games each fall.
That's leaving 20,000+ tickets unsold, adding up to 120,000 to 140,000 unsold over the course of a season.
Put a modest $25 per ticket on that, and you're at $3 million to $3.5 million in lost ticket revenues, not counting for concessions, memorabilia, on top of lost opportunities to get alums who might write checks on Grounds.
This is on top of the $30 million (now) and $50 million (by the end of the decade) that we're behind because of TV.
Just getting football back to where it was in the George Welsh years, when Welsh would get his teams to at least seven wins a year, occasionally making a run at an ACC title, pulling a big upset or two each year, is probably worth $10 million to $15 million a year to UVA Athletics (ticket sales, concessions, memorabilia, checks to the school) just by itself.
I don't think that's going to happen with the current coaching regime in place, but it is possible – we were headed there under Bronco Mendenhall before he was forced out.
Liberty is paying its football coach more than UVA is paying its football coach.
I point that out to make another point: if we want to get football back to where it was under Welsh a generation ago, it's going to cost money.
If we want Tony Bennett to keep putting up banners in JPJ, that costs money.
Not just for salaries, but for things fans don't see: better charter airplanes, more for the recruiting budget.
Standing still doesn't mean staying where we are. We're already having to cut corners on travel, on recruiting, not just in football and men's basketball, but into the Olympic sports that regularly compete for ACC and NCAA titles.
Our counterparts in the SEC and Big Ten aren't faced with similar challenges, either with football or men's basketball or their Olympic sports.
They're not standing still; they're moving forward.
Carla Williams and Jim Ryan are duty-bound to explore all their options for maximizing the revenue side of the athletics department budget to put the department as a whole and the individual programs in the best possible position to be able to compete.
The result of that for the University of Virginia is that it gets the most bang for its bucks in terms of athletics being a front porch for the University.
Carla and Jim need to do their due diligence regarding the options that are out there.
To me, the other option is to go the Colgate Darden route, and I'm not being facetious when I bring his example up.
For the life of me, I can't figure out Vanderbilt.
If you're not even going to try to be competitive, you might as well be D3.