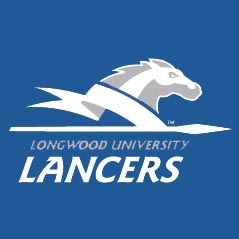 Sophomore goalkeeper Carlos Canas recorded his third career shutout, and junior Zach Crandall scored the eventual game-winner in Longwood's 1-0 season-opening win at VMI Saturday afternoon at Patchin Field.
In a game that featured 23 combined shots, Canas turned away four on goal en route to Longwood's first season-opening shutout since 2011. Canas, who started every game in the net as a freshman, improved to 7-7-3 in his Longwood career.
With Canas stonewalling the net, Crandall broke up a scoreless game by finding the back of the net in the 60th minute on a cross from Dan Campos. The lone goal would be enough to give the Lancers (1-0-0) all the cushion they needed to cruise to a season-opening win. It was the 13th career goal for Crandall, who is the team's active leader in goals.
Crandall and Campos figured heavily into the offensive onslaught Saturday, taking four shots apiece as the Lancers dominated the ball in the second half. Longwood outshot the Keydets 9-5 over the final 45 minutes and surrendered just one shot on goal.
With the win, Longwood improves to 11-3 all-time against VMI. The Lancers have a difficult test their next time out in an 11 a.m. home game against ACC member Pittsburgh at the Athletics Complex on Sept. 7. The game will air live on the Big South Network.