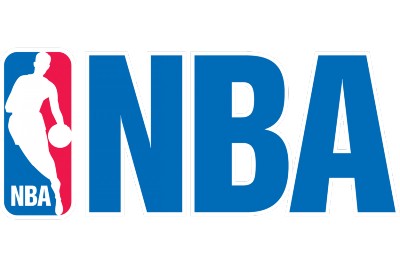 Kevin Durant has requested that he be traded, bringing the failed effort of the Brooklyn Nets to build a superteam around Durant, Kyrie Irving and James Harden to a fitting conclusion.
Durant averaged 28.7 points per game over his two seasons in Brooklyn. He missed the 2019-2020 season recovering from an achilles injury that he suffered in the 2019 NBA Finals while a member of the Golden State Warriors.
The Nets finished second in the East in 2020-2021, but were knocked out of the 2022 playoffs by the eventual champ, Milwaukee.
The 2021-2022 Nets entered the season as an NBA Finals favorite, but the mercurial Irving only played 29 games after deciding against getting a COVID vaccination shot, keeping him off the court for home games due to local New York City pandemic rules, and Harden ended up getting traded to Philadelphia midseason as the team limped to a 44-38 finish.
Brooklyn had to earn its way into the main playoff field out of the play-in round, then was swept by eventual Eastern Conference champion Boston in the first round.
It didn't help that the roster was beset by injuries, most notably to UVA alum Joe Harris, who only played 14 games before going down a season-ending ankle injury in November.
Without Harris to space the floor, and Irving not available on a regular basis, the team never was able to gel.
The Harden trade netted Brooklyn former #1 pick Ben Simmons, who never suited up in 2021-2022, and shooting guard Seth Curry.
Irving, earlier in the week, opted in to the final year of his contract, but only after the Nets were not able to find a suitable sign-and-trade partner.
Now the team has to find a trade partner for Durant, who has four years and $200 million left on his deal.
His preferred destinations are Phoenix and Miami, the former having posted the best regular-season record in 2021-2022, the latter having had the best record in the East this past season.
And Irving is still being tied to the Los Angeles Lakers, assuming the Lakers can come up with a package of players and picks that meets to the Nets' satisfaction.
Also on the trade block: Harris, who is being tied to possible deals with Phoenix, Charlotte and Atlanta.
It once seemed certain that Harris would get his chance at a last-second shot to win an NBA Finals game for the Nets, off a pass from Durant, Irving or Harden, having drawn a help defender leaving Harris open, a la Steve Kerr or Jon Paxson back in the day.
Could still happen in Phoenix, even Atlanta, which seems to be bucking up toward building to contender status.