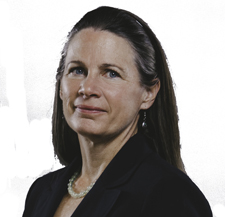 The career politician who has represented the Sixth District of Virginia for the past 20 years, and who hopes to do so for the next 20 years, has hit a speedbump.
He faces a constitutional conservative challenger who lives and works in our great Shenandoah Valley.  In order to determine which Republican will be elected in November, Mr. Goodlatte was forced to choose between a GOP primary or a Sixth District convention.
This week, he utilized an incumbent privilege to "choose" the method by which the voters of the District will communicate their preference.  Will it be the man who over the past 20 years has voted to raise the debt ceiling more than 13 times, and doubled the size of the Department of Education?  Will it be the man who oversaw the greatest increase in entitlement programs since Lyndon Johnson?  Or will it be Dr. and Lt Col Karen Kwiatkowski – a 20-year Air Force veteran and cattle farmer from Shenandoah County who believes in liberty, a reduced federal footprint and real conservatism?
Bob chose a primary – something that is more expensive for him, the Republican Party of Virginia and the taxpayers.  Notwithstanding that his record on borrowing and spending is well established, there are several important reasons that he preferred not to save money with a convention.
In a convention, Republicans from all over the congressional district gather to debate, discuss, and decide which kind of Republicans truly represent their concerns, their passions, and their beliefs about the role of government.
Given that Mr. Goodlatte has refused to respond to my repeated requests for a series of debates, it is not surprising that he would deeply fear – even abhor – the free exchange of conservative perspectives and the public examination of his record that would certainly happen in a healthy and boisterous Sixth District convention.
Understandably, the incumbent doesn't want to face me, or his own record of spending and borrowing, head on.  However, Goodlatte's re-election campaign recently hired an outside company to conduct a comprehensive phone poll throughout the District.  Many of my supporters and neighbors from all over the district contacted me to complain about the calls they had received.  The Goodlatte campaign had attempted to cast aspersions on my service to our country, my belief in the Constitution and my ability to fight our enemies at home and abroad.
Mr. Goodlatte has never worn the uniform of our country, nor has he ever served in any military capacity.  That didn't stop him from suggesting to thousands of people in early February that I would be less likely to stand up for our citizens, and our allies, than would Mr. Goodlatte himself.
When the Sixth District convention occurs, in Lexington on May 5th, Mr. Goodlatte and I will be sharing our views with and answering questions from Republicans and conservatives from all over the District.
I'm sure I'll have a chance to directly address any concerns that Bob may have about my own ability and willingness to preserve the physical and financial security of this country, that of our allies, and that of our children and grandchildren. I won't wear my uniform, but I will stand on my own record of service.
Then, on June 12th I relish to opportunity to provide a bold voice and a political backbone for fiscal conservatives, small-government advocates, common sense Republicans, as well as independents, constitutionalists and libertarians in the Valley who have had about all the Bob Goodlatte they can stomach.
Karen Kwiatkowski, a conservative Mount Jackson cattle farmer and veteran, is challenging Bob Goodlatte in the GOP Primary on June 12.