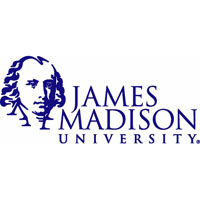 Thirty-five eighth-graders from area middle schools have been offered full tuition scholarships at James Madison University through their participation in the university's new Valley Scholars program.
Through the Valley Scholars program, JMU is working with the students from eight schools to foster and encourage a desire to learn, while also building skills that will help the students achieve the academic success necessary for college attendance.
"Every year, I encourage our incoming students to dream big about their futures," JMU President Jonathan Alger said. "That's what this Valley Scholars program is all about – dreaming big for the futures of these young people, their families and our communities.  Through the Valley Scholars program, we seek to give not just the gift of an education but also the gift of hope for a bright future.  I can't wait to see how these students will grow and blossom as they dream big about their futures."
The Valley Scholars program will engage area students with JMU and invest in the students' future through educational and cultural activities beginning in their eighth grade year and lasting over the next five years.  The students will be offered a full tuition scholarship to JMU if they are accepted to the university and choose to attend. Every year during the three-year pilot program, the Valley Scholars program will accept 35 area seventh grade students who would be first-generation college students and who demonstrate financial need.
Students in the program this year come from the following eight schools:
"Our goal is to help these students to change their mindset about attending college.  We want them to think about when they go to college, not if they go to college," said Shaun Mooney, director of the Valley Scholars program.  "Our hope is that their enthusiasm and desire to attend college has a positive impact on not just the Valley Scholars cohort.  We hope that the cohort brings that enthusiasm back to their local community."
The launch of the Valley Scholars program is made possible through the generous financial support of a number of individuals, foundations and corporations.  While Valley Scholars was launched as a three-year pilot program, the university is committed to finding additional partners to help establish Valley Scholars as an annual investment in the Shenandoah Valley community.
For more information about the Valley Scholars program, visit www.jmu.edu/valleyscholars.