Local food review by www.MyCleanKitchen.com.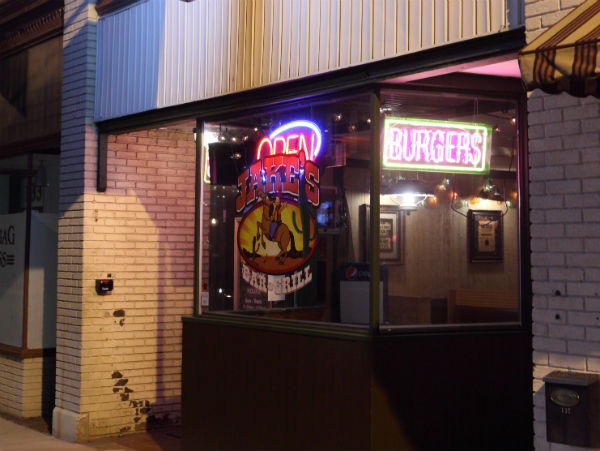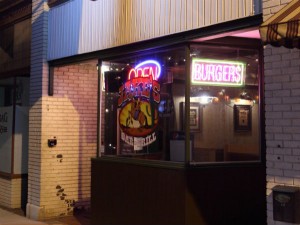 If you read our blog regularly, you know that I live in a small-ish town in central Virginia. We are about 30 miles from Charlottesville, with a mountain in between, which makes it seem like 100 miles. The best thing about the area where I live is the availability of local farm goods like; produce, diary, meat, eggs, and poultry. Farmer's markets are big here, and not just with the trendy or foodie crowd. Side of the road farm stands are, and have been, a staple of the economy for a long time. So the hole "go local" movement isn't new to my friends and neighbors. That being said, I still have a hard time finding restaurants that serve local food. I may be able to buy local stuff easily, but it's not always the same for restaurants. That's why I was so happy to see a restaurant like Jake's Bar and Grill open up in our quaint little downtown. Jake's serves lots of locally procured stuff, like local beef, (I'll get to that in a minute) local beer and hard cider, and there is even a local bakery that is developing a bun just for their burgers.
Jake's owner took this little whole in the wall location, which has been through a couple of tenants in the last few years, and  turned it into a charming and welcoming  neighborhood joint. I mean, even the tiny bathroom is charming. But, I digress. Jake's has defined themselves as burger experts. And, well, they aren't wrong! Their burgers are creative, and delicious. A big part of that is because of their decision to get their beef from the Shenandoah Valley Beef Cooperative. They are a neat concept and a great way for local farmers to do things right and still make money. They are a group of small family farms that raise their cattle the way they are supposed to be raised, in the pasture, with little to no hormones, little to no antibiotics, and humane slaughter.
At the Jake's grand opening, a representative from beef co-op was there to explain how it works. He explained about their farming methods, which was great. But the part that stood out for me was the way he talked about the transportation to and from the slaughter house. I know it's not something you want to think about when eating a burger, but he explained how stressful it is on a cow to be corralled, transported, etc. He said that because he's a small operation, he has a relationship with his cows, and he trains them to follow him. So when the day comes to put them all on the truck, they go because they are comfortable with him. And, the ride to the slaughter house is only an hour, as opposed to the very long and stressful hauls most cattle endure (He also mentioned that the stress releases adrenalin that gives the meat a bad flavor and the less stress the better the flavor). What I liked most about meeting this man was he helped put my mind at ease, now that I know the cows had a pretty good life, eating and chewing, and doing pretty much what they wanted.
To learn more about their guidelines and farming practices visit their website; Shenandoah Valley Beef Cooperative Website   (www.shenandoahvalleybeefcoop.com) and better yet, see if you have something similar in your area. Not only are you supporting the local economy, and farmers, but you are also eating beef without added fillers, that is ground fresh and treated humanely.
If you live in the area surrounding Waynesboro, Staunton, Augusta County in Virginia, visit Jake's. You won't be disappointed.