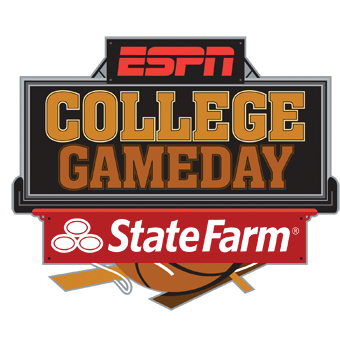 One of the overriding questions heading into Saturday's epic ACC clash between second-ranked UVA and fourth-ranked Duke concerns the Blue Devils' freshman center, Jahlil Okafor.
The 6'11", 270-pounder averages 18.7 points per game, 9.4 rebounds per game, shoots 66.2 percent from the floor, and is the obvious focal point for opponents' defensive game plans, the idea being, stop Okafor, at least slow him down, make his teammates beat you, and you have a chance.
Easier said than done there.
"Jahlil Okafor is one of the most talented individuals I've seen play at the center position in a very long time," said ESPN analyst Jay Williams, a former Duke player, who will be on hand Saturday with ESPN College GameDay, which will be broadcasting its weekly Saturday-morning preview show from the John Paul Jones Arena.
"Not only is he 6'10", 6'11" with great footwork, but he has incredible vision. He can see over double-teams," said Williams, who feels the key for the Cavs in defending Okafor will be how they approach double-teaming Okafor in the post.
"I think it's not only the ability to double the block for them and get him to move off the block, but once they have the double, how are they going to react? Is the opposite wing going to pin down and stop Amile Jefferson from getting position on the opposite wing? Or will they be able to control skip passes or have active hands and block some of those passes? They're going to have their hands full tomorrow with a guy who understands how to play," Williams said.
Former Virginia Tech coach Seth Greenberg is also part of the GameDay crew, and he has his ideas on how UVA will need to approach Okafor.
"They're going to try to play through Okafor, but by playing through Okafor, they're going to have to play the big-to-big doubles. How are they going to deal with that?" Greenberg said. "They struggle with that probably a little more than I would have expected. Okafor is a very good post passer, but the action around the post pass, the dive, the fill, the spacing, it's got to be good to play against this defense."
This defense is the Pack-Line defense that UVA coach Tony Bennett inherited from his father, the legendary Dick Bennett. Williams, the #2 pick in the 2002 NBA Draft, mused aloud about how hard it is to try to attack the UVA Pack-Line, which forces opponents to think backwards a bit with the way the defense funnels ball-handlers not toward the baseline, as most defensive approaches do, but rather back toward the center of the court.
"It's so interesting … if I have the ball on the wing as a guard, and somebody is shading me and sending me toward the middle, that's the Pack-Line defense. You think you have it, and all of the sudden, you take one dribble, and you see two other guys waiting to help, so there are no other gaps to get into," Williams said.
It can be tough to game-plan against, according to Greenberg, because you don't play really anybody else like Virginia, either its Pack-Line defense, or its patient, but dizzyingly efficient offense, which is currently ranked sixth in offensive efficiency in the nation, according to the stats website KenPom.com.
"The interesting thing to me is, they're not a cookie-cutter team," Greenberg said. "They don't play like everyone else, offensively or defensively. Which I think is kind of fun, because now we're going to get the chance to educate the viewers that this is a different way to do it. You don't need eight, nine McDonald's All-Americans, you don't have to set a ball screen at the end of every play. You can win differently. You can win within your own personnel."
Williams brought up the supposed knock on Virginia, that it's a veteran team that covers for a general lack of athleticism with a mix of discipline and experience.
"The one thing every coach would love to have is talent. I think Tony is very fortunate that he has a great blend of talent and experience," Williams said. "I think this is one of the most athletic teams I've seen in a long time. I was joking with (former UVA great and NBA veteran) Roger Mason the other day. You guys could have used somebody like Justin Anderson back in the day.
"Their ability to cover so much ground quickly, and then their understanding of this system that they run, it's a different system, it's a system that people are still trying to figure out. He has a great blend of talent and experience. I think we all expect big things from UVA hoops."
As a former ACC coach who had to match wits with Bennett, Greenberg is impressed with how the Cavs force opponents to play the game they want it played.
"They control the tempo and the rhythm of the game with their offense and their defense, by dictating the shot they're going to get, the defense by making it hard for you to get an easy shot. They take you out of transition, so you're not going to get any easy baskets there. They keep you off the offensive glass, you're not going to get any easy baskets there. And they don't turn the ball over, so you get no live-ball turnovers. So basically you're going to have to play against their set defense for 20 minutes," Greenberg said.
"When I look at this Virginia team, they just don't beat themselves. You've got to beat them. You're going to have to make shots, you have to take care of the ball, you have to find a way to make easy baskets. It will be interesting to see if Duke can do those things."
What impresses Williams the most is how Bennett has been able to get his players to buy into playing a very disciplined game.
"He's recruited not only talented players, but the right players. I think in an age where it's difficult to recruit, where all these kids want something, they all want to be treated like they're kings of the court already when they haven't done anything yet, his ability to get kids to buy into something as special as this is really a gift. He's really one of the most brilliant young minds that we have in the game," Williams said.
Williams also talked about Virginia's edginess.
"One thing I really appreciate about this team, on the outside looking in, people say, Oh, UVA, they're a bunch of nice guys, and they are nice guys, but they have edge to them. I mean, they're talking to each other in practice like they're competing in a game. I think having that edge takes a team a lot further than just having a team of nice guys who play hard," Williams said.
"Teams need to have that edge. I watch a lot of teams practice. Watching them practice, UVA has that edge. They have that edge where, this is our family, this is our house, and we're going to protect our house. I don't think you see that across the board a lot in college basketball."
Williams only let his guard down to show any hint of Duke colors toward the end of a 10-minute gaggle with reporters on Friday.
"As an ex-player for a team that's coming in here, I'm really pumped up for this," Williams said. "In a way, it feels like I'm playing this game. I can't wait to see a great atmosphere and a great basketball game tomorrow night."
– Column by Chris Graham