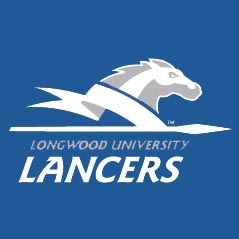 Iowa center Gabriel Olaseni controlled the paint with five blocks and 10 points as Iowa dispatched Longwood, 77-44, Saturday afternoon at Carter-Hawkeye Arena.
Olaseni was one of three double-figure scorers for the Hawkeyes (5-2), who won their 29th consecutive non-conference home game. Senior Aaron White maintained his hold on the team scoring lead with 19 points on 8-of-12 shooting, and 6-9 swingman Jarrod Uthoff poured in 11 points with three three-pointers.
Even with the scoring contributions of White and Uthoff, it was Olaseni's presence in the paint that had the biggest impact. The 6-10, 237-pound senior neutralized a Longwood offense that entered the game averaging 30.0 points in the paint per game and helped shut down leading scorer and rebounder, Lotanna Nwogbo, who was coming off a career-best 25-point, 13-rebound performance against George Washington.
Iowa (5-2) keyed on Nwogbo early, throwing constant double teams his way to hold the 6-8, 255-pound center to eight points and 12 rebounds. With Olaseni anchoring a starting backcourt with an average height of 6-9, the Hawkeyes outscored Longwood 32-18 in the paint for the Lancers' biggest scoring deficit all season.
"We got overwhelmed, but I thought we played hard and we stuck to our gameplan," Longwood head coach Jayson Gee said. "We wanted to control tempo, and we had the game at a reasonable level. We were close on the boards and we led in rebounding at halftime, but we just didn't have enough opportunities to finish plays."
The Hawkeyes were fiercely protective of the basket and recorded nine blocks, including five from Big Ten blocks leader Olaseni. Olaseni was especially dominant in the final quarter of the game, recording four blocks, six points, three rebounds and a steal after the 10-minute mark.
It took two Iowa defenders, including Olaseni, to corral Nwogbo, who fought through constant double teams during his 33 minutes of action. The single-digit scoring performance snapped a streak of six straight double-figure scoring games for Nwogbo, who finished 3-of-7 from the field.
"They had a guy fronting him and a guy behind him, but to [Nwogbo's] credit, he still got five offensive rebounds, eight points and 12 total rebounds," Gee said. "What I really like that [Nwogbo] is doing is rebounding the basketball for us. I was very pleased with the fact that he fought hard and found a way to be productive tonight despite all the attention he garnered."
With Nwogbo the focus of Iowa's defensive gameplan, junior Shaquille Johnston stepped up and scored a season-high 16 points with a season-high matching six assists for the Lancers. He threw down three highlight-reel dunks against as part of a performance that Gee labeled the junior's best game of the season.
"One of the things we emphasized to Shaquille was to make sure he got the ball to the basket and really attack the rim," Gee said. "I thought that part of his game freed some other things up which is why he had six assists. He played his heart out, and I was really impressed with him."
Despite the effort, Longwood could not overcome the pure volume of shooting Iowa maintained as the Hawkeyes attempted 71 field goals to Longwood's 48. Iowa shot just 43.7 percent from the floor and attempted only nine free throws but scored 21 points off turnovers and another 10 on second-chance attempts.
"In terms of the tempo of the game, we said we were going to concede the three-point shot," Gee said. "Iowa was 9-for-30, 30 percent from there. We wanted to shoot more free throws than them, and we did. We wanted to defend without fouling, and we did."
The gameplan forced Iowa to take a season-high 30 three-pointers and resulted in the Hawkeyes attempting a season-low nine free throws. The Lancers did not send Iowa to the free throw line once in the second half, but with Olaseni protecting the basket the Hawkeyes held Longwood to 6-of-22 shooting from the field over the final 20 minutes of the game.
"I feel like we came out and did everything we wanted to do defensively," said Johnson, who added two steals. "We produced on the defensive end, but we just couldn't get anything going offensively. We have to limit the turnovers more, and really that's our main problem right now."
The Iowa game concludes a stretch of six consecutive road games in 11 days for the Lancers, who return to Farmville for a Dec. 3 matchup against Dartmouth in Willett Hall. That game will be Longwood's first on their home court since the79-53 season-opening win against Averett on Nov. 14.
"I feel like we're going to turn the corner soon," Johnson said. "We made it through this pretty difficult stretch against a lot of really good opponents and we got better. I think we all learned during all these road games that we can play with anybody. It's just a matter of limiting our turnovers and everybody crashing the boards."