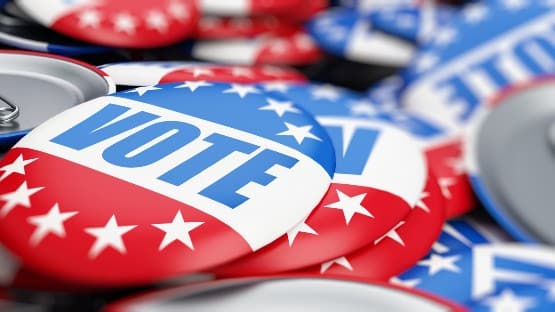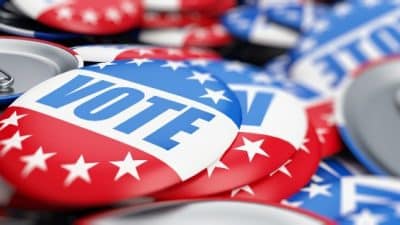 Ranked choice voting in Charlottesville and Albemarle County will be the topic of discussion in two information sessions tonight and tomorrow night.
The newly-formed nonpartisan democracy reform nonprofit UpVote Virginia and advocates for fair elections across the Commonwealth will partner to encourage voters from Charlottesville and Albemarle County to learn about ranked choice voting.
"RCV is a simple change to the ballot that enables a better voter experience, better campaigns, and ultimately, better government. Looking forward, our organization hopes that Arlington's example will set the stage for other localities across Virginia to follow their lead," UpVote Virginia Executive Director Liz White said. "Engaged citizens in Charlottesville and Albemarle have been at the forefront of nonpartisan democracy reform efforts in the past, and we are hopeful their local governing bodies will move forward in adopting Ranked Choice Voting."
A session will be held tonight at 7 p.m. at the Northside Jefferson-Madison Regional Library, 705 West Rio Road in Charlottesville and a second session will be Tuesday, June 6, at 7 p.m. at the Central Jefferson-Madison Regional Library, 201 E. Market Street in Charlottesville.
Both sessions are hosted by Veterans for Political Innovation and League of Women Votes of the Charlottesville Area. UpVote Virginia will give voters an overview of the mechanics and benefits of RCV in making elections more representative and equitable. Attendees will participate in a highly-competitive demonstration of an RCB election by ranking their favorite cookies.
The Arlington County Board unanimously passed an ordinance in December 2022 to adopt a pilot program for RCV in their board primary election. This is the first time a Virginia locality will take advantage of the provisions in HB506 (Hope) and HB1103 (Hudson), which were passed by the General Assembly with bipartisan support to allow cities and counties the option to use RCV to elect members of local governing bodies.
UpVote Virginia is dedicated to elevating the voices of Virginia through nonpartisan education, advocacy and grassroots engagement. Ranked Choice Voting is the nonprofit's first flagship issue for discussion.