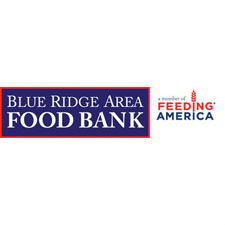 Hunger advocates from the Blue Ridge area and across the country will be wearing orange on Thursday, September 4 in an effort to raise awareness of the 49 million people in the United States who struggle with hunger. It's just one of the many awareness events taking place throughout the month of September in recognition of national Hunger Action Month — a month-long campaign to help end hunger in our country.
Starting Monday, September 1, the Blue Ridge Area Food Bank, along with other food banks in the Feeding America network, will kick off Hunger Action Month by holding events throughout the country to inspire people to take action to help the 49 million people who are food insecure in the United States. Locally, 1 in 10 struggles with hunger, and 1 out of every six is a child.
Events include everything from asking businesses across the country to light their buildings orange (the symbolic color of hunger) to Elected Officials Volunteer Day at Virginia food banks. Thousands of volunteers are expected to participate in food bank activities at the Blue Ridge Area Food Bank, and throughout the United States.
Events to benefit the Blue Ridge Area Food Bank include:
AUG. 30 – SEPT. 3 ∙ Step by Step Event
Award-winning marathon runner Amos DeJardins will run a 500-mile course over 5 days in Virginia to kick off Hunger Action Month and raise money for the Federation of Virginia Food Banks. Amos will make stops at stores and events, and he'll be joined by supporters along his trek. View a map of Amos' route.
∙ Winchester: Sunday, Aug. 31 at 6 a.m. Hampton Inn North Convention Center
∙ Harrisonburg: Sunday, Aug. 31 at 5:30 p.m. The Quad, James Madison University
∙ Fishersville: Monday, Sept. 1 at at 6 a.m. Hampton Inn Waynesboro/Stuarts Draft
∙ Charlottesville: Monday, Sept. 1 at 10 a.m. Ragged Mountain Running Shop; and 10:30 a.m. Thomas Jefferson Area Branch, Blue Ridge Area Food Bank
SEPT. 4 ∙ Go Orange for Hunger/ Hunger Action Day
Wear orange on Thursday, Sept. 4 to raise awareness of the 1 in 10 individuals struggling with hunger in our part of Virginia. We are encouraging members of the media, businesses, schools and individuals to wear and creatively display the color orange. Tweet, Facebook and share photos of the way you went orange and be sure to tag the BRAFB. Use #HungerAction and #GoOrange. You can also turn your Facebook profile picture and cover photo orangefor Hunger Action Month.
SEPT. 4 & Sept. 19 ∙ Elected Officials Volunteer Days
Local and regional elected officials have been invited to participate in a day of volunteering alongside colleagues, friends, community volunteers and food bank staff on two days in September—Sept. 4 at our Lynchburg and Winchester branches and Sept. 19 at our Stuff a Truck supermarket locations in Harrisonburg, Staunton, Waynesboro and Charlottesville. (See more details about Stuff a Truck below.)
SEPT. 10-17 ∙ Extreme Makeover: Food Bank Edition
Volunteers in the community will give our Charlottesville facility a facelift! Volunteers will clean, scrape, hammer and paint the site, while our media partners from Monticello Media and the Charlottesville Newsplex will join us for the big reveal.
SEPT. 13 ∙ Staunton Mall 4th Annual Car Show
This event features hundreds of hotrods, customs, classics and antiques going back to 1899, plus famous cars from film and television. Visit the show for food, music and fun—your proceeds will benefit the Food Bank. Kicks off at 10 a.m. at the Staunton Mall.
SEPT. 19 ∙ Stuff a Truck
Come help us fill our trucks with food for your neighbors in need during this one-day event, 7 a.m. to 7 p.m., at one of four grocery stores—Martin's in Harrisonburg, Staunton and Waynesboro—and Giant Foods in Charlottesville. Meet your favorite personalities from Monticello Media and the Charlottesville Newsplex, and WHSV and Clear Channel Radio of Harrisonburg as we try to reach our goal of 40,000 pounds of food. You can find our most-needed foods listhere.
SEPT. 26-28 ∙ Misty Mountain Music Festival
The 4th Annual Misty Mountain Music Festival showcases original bands alongside local businesses and artisans. This family-friendly camping event offers something for all ages as you sit back and relax to the best Folk, Bluegrass, Country and Americana music at a campground in Greenwood, VA. This year, the Festival will not require ticket purchases. Instead they have partnered with the Blue Ridge Area Food Bank, so admission to the event will be a personal monetary donation at the gates. Learn more at www.mistymountainmusicfestival.com.
ONGOING ∙ Feeding Virginia
Media members of the Virginia Association of Broadcasters (VAB) will support their local food banks through PSAs, spreading the word about hunger in their communities, as well as providing easy ways for their audience members to donate directly to the food bank serving their area. In addition, the VAB will be seeking corporate partners to join in the fight against hunger. This campaign, initiated by Ms. McAuliffe with the Federation of Virginia Food Banks, will run through summer 2015.
To learn more about Hunger Action Month, please visit www.brafb.org/hungeractionmonth.