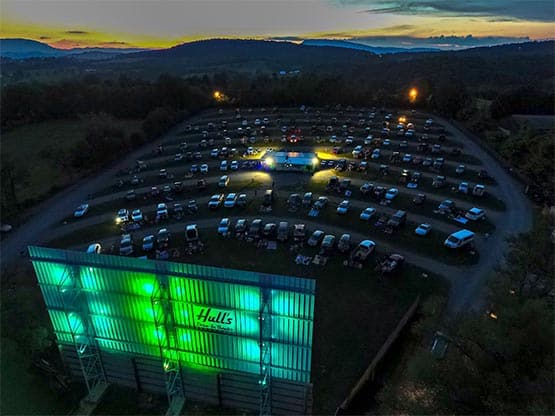 One of the country's oldest operating drive-in movie theatres will have a soft opening on March 18.
Hull's Drive In in Lexington, a non-profit, will host a fundraiser for the Rockbridge County Yearbook with a screening of "Willy Wonka & The Chocolate Factory."
"Golden" tickets for the fundraiser are $15 per car in advance or $20 per car at the gate.
An admissions tax of 6 percent will be added to all tickets.
The official opening of Hull's Drive In will take place on March 24 with "Ant-Man & The Wasp: Quantumania" and "Avatar: The Way of Water."
Double features are offered every Friday and Saturday night. Sundays are single feature nights with one of the weekend's features.
Single admission, double admission and carload tickets are available online. If tickets remain, they will be sold at the gate at a slightly higher price.
For more information, visit https://hullsdrivein.com.