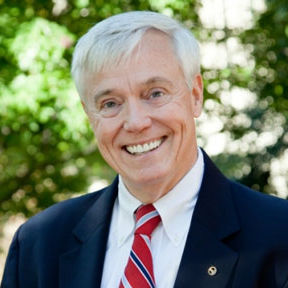 Virginia House of Delegates Speaker Bill Howell (R-Stafford) issued the following statement on Governor McAuliffe's executive order restoring the civil rights of 206,000 convicted felons.
"I am stunned yet not at all surprised by the Governor's action.  I am stunned at his broad and unprecedented view of executive power, which directly contradicts how past Governors have interpreted their clemency powers, and I am stunned at his willingness to restore the rights of the most heinous criminals without batting an eye.  Yet, I am not surprised by the lengths to which he is willing to go to deliver Virginia to Hillary Clinton in November.
"There are significant constitutional and legal questions regarding the Governor's authority to take such drastic action.  No Governor in the history of Virginia has accepted such a sweeping view of executive power.  A.E. Dick Howard notes in his commentaries that Governors have considered the "restoration of civil disabilities on an individual basis."  The Supreme Court has acknowledged the Governor's authority on the restoration of rights, but only in the context of requests made by individuals.  The Court does not appear to have ever contemplated the view taken by the Governor.  Most recently, in 2010, counsel to Governor Tim Kaine said 'a blanket order restoring the voting rights of everyone would be a rewrite of the law rather than a contemplated use of the executive clemency powers.'
"It is hard to describe how transparent the Governor's motives are. The singular purpose of Terry McAuliffe's governorship is to elect Hillary Clinton President of the United States.  This office has always been a stepping stone to a job in Hillary Clinton's cabinet.  The one-time nature of this action is proof positive of the Governor's political motivations.  Instead of adopting a clear policy that can be applied equitably, he is changing the rules in the middle of the 2016 election to ensure Hillary Clinton's victory.
"When convicted felons have completed their sentence and paid their debt to society, they deserve the opportunity to demonstrate they once again deserve their civil rights.  However, there should be a clear, consistent, and delineated policy that applies fairly and equitably.  That policy should take into account the nature of the crimes committed, whether they have paid back their victims and the court system, and their willingness to serve as productive members of society.
"The Governor's policy applies to criminals who have committed even the most heinous violent crimes including murder, rape, child rape, and kidnapping.  Under this Governor's policy, violent criminals will be treated the same as lifelong law-abiding citizens.  Not only will these criminals have the right to vote, but they will also be serving on our juries. By using no discretion in this process, the Governor is undermining the strength of the criminal justice system and the sanctity of our civil rights.
"We will immediately begin a detailed review of the Governor's policy to determine what options are available to the General Assembly."